Not long ago, Bloomberg and Al Jazeera invited us to comment on Facebook's acquisition of WhatsApp. Since then, the industry hasn't slowed and business-minded people worldwide want to know more about the underlying data in the app industry. Last week, CNBC's Tech Check invited us on-air to explain App Annie's business model, our impressive growth trajectory and opportunities we see on the horizon.
We're always excited to appear on-air, but, for App Annie, this signals something more -- the world is becoming more curious about the app stores. We're proud to say we're one of the first movers in this market and definitely the largest. We're using this momentum to build the most complete and accurate app economy data platform in the world.
As Bertrand mentioned in his interview, "there's no time to sit still." We're already hard at work on connecting to more app stores, exploring more data sources, and expanding our global teams. See the full interview below: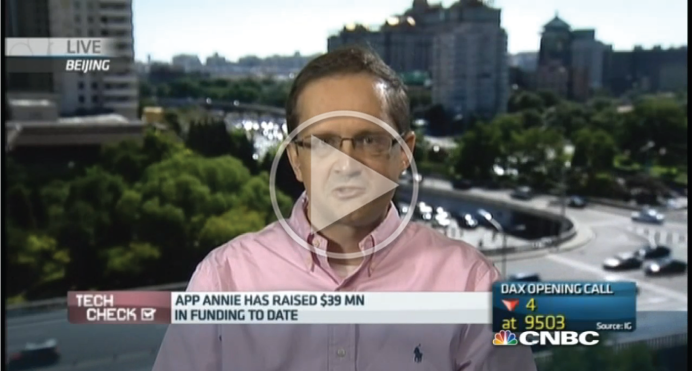 Click the above image to view Bertrand's full interview on CNBC.com.
If you're wondering how our data can put you ahead in your industry, read more about our industry-specific solutions and use cases. And if you're a data geek like us, take a look at our open positions -- you could be a part of our growing team.
(The CNBC trademark and video images used in this article are the property of its owner. App Annie claims no rights to these trademarks.)