For the first time ever, unlock the complete mobile picture — featuring both mobile web and mobile app data — in one harmonious platform with Web Journey.
Mobile is critical. It is the world's primary channel. It is a virtual appendage to the average consumer worldwide. Never before have businesses had always-on, always-connected access to consumers in a highly personalized fashion. Having a holistic mobile strategy — consisting of web and app — is your business's lifeline to success.
And now, with the introduction of Web Journey to App Annie's platform, App Annie is the first to deliver market intelligence for both mobile app and web performance.
The unification of mobile web and app metrics offers comprehensive insights to enable mobile transformation and deliver winning experiences from data you can trust. Mobile web and app each play important roles in the mobile customer journey — offering complementary experiences to deliver the best value to customers. Having data you can trust — that works together seamlessly — is critical to creating a winning mobile strategy.
Web Journey provides a unique view into the customer journey. With smartphones as our primary touchpoint, mobile web is often the first interaction customers have with a brand.  Mobile web casts a large net, and can be used strategically as a marketing funnel for potential customers.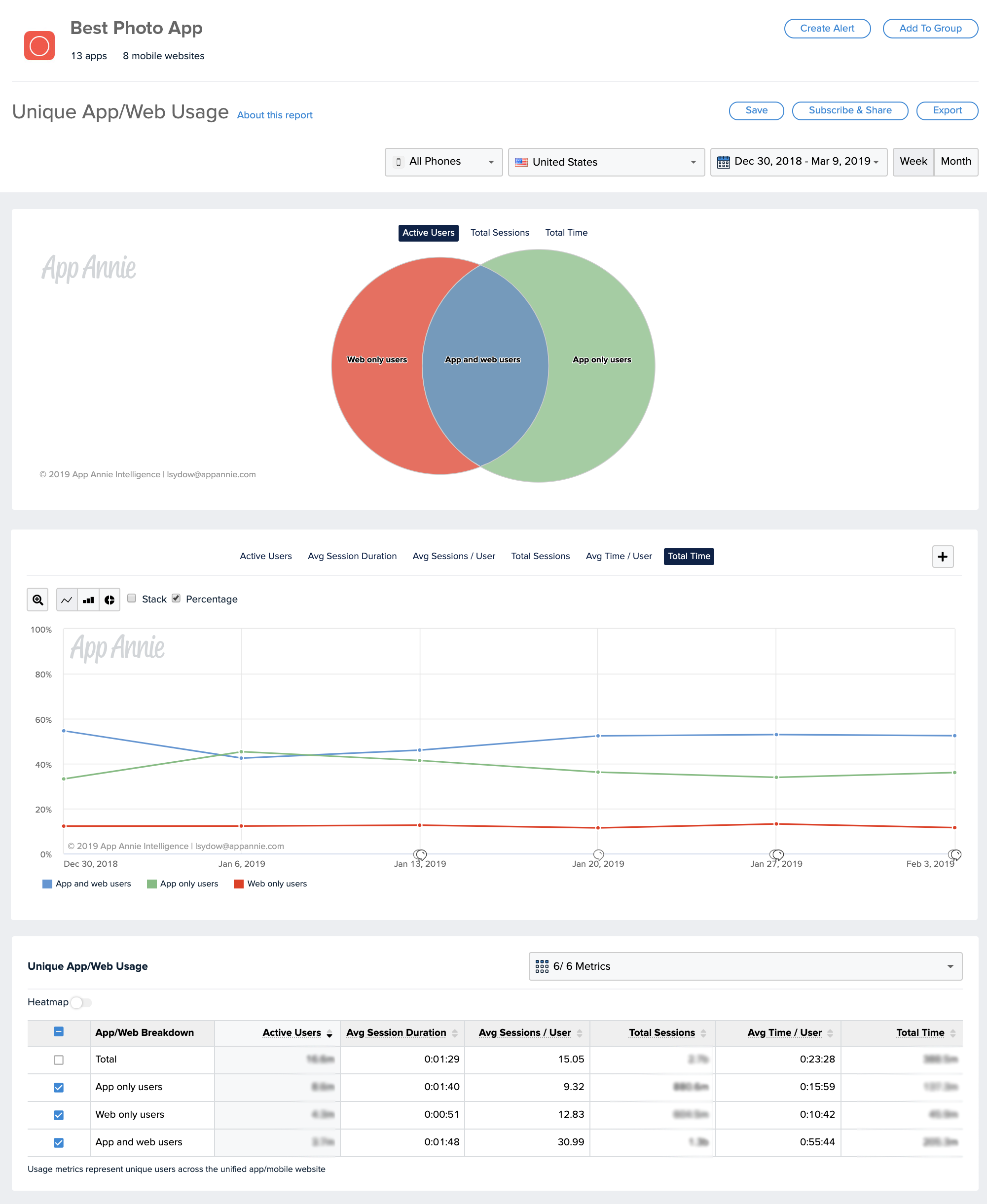 Key benefits of App Annie's Web Journey include:
360 degree insights of mobile web and app usage

Benchmark performance of time spent, sessions and traffic

International coverage spanning Asia, North America and Europe

A unified platform to simplify data analysis across web and app
Having mobile web and app data in one trusted place provides businesses the holistic view they need to succeed. Mobile data is the key to understanding the competitive landscape and creating a data-fueled strategy to drive revenue growth and customer satisfaction on mobile.
App Annie is uniquely positioned to partner with you — as the industry leader for mobile app data since 2010, over 1 million users rely on App Annie for the industry's most accurate, trusted and comprehensive mobile web and app data in one harmonious platform. Read more about our newest addition to App Annie Intelligence or about App Annie surpassing $100M in annual recurring revenue.