The App Annie 52 celebrates the top earners of 2015. Since we're on our fourth year with these awards, we're changing things up. This year, we're spotlighting the publishers that mastered the app stores — with the goal of uncovering how they've been able to rise (and remain) among their many competitors.
Today, we are spotlighting Spotify (#28) and Pandora(#43). Both music streaming app publishers succeeded by targeting different regions, which contributed significantly to their worldwide rankings.
Spotify Turns European iPhones Into Goldmines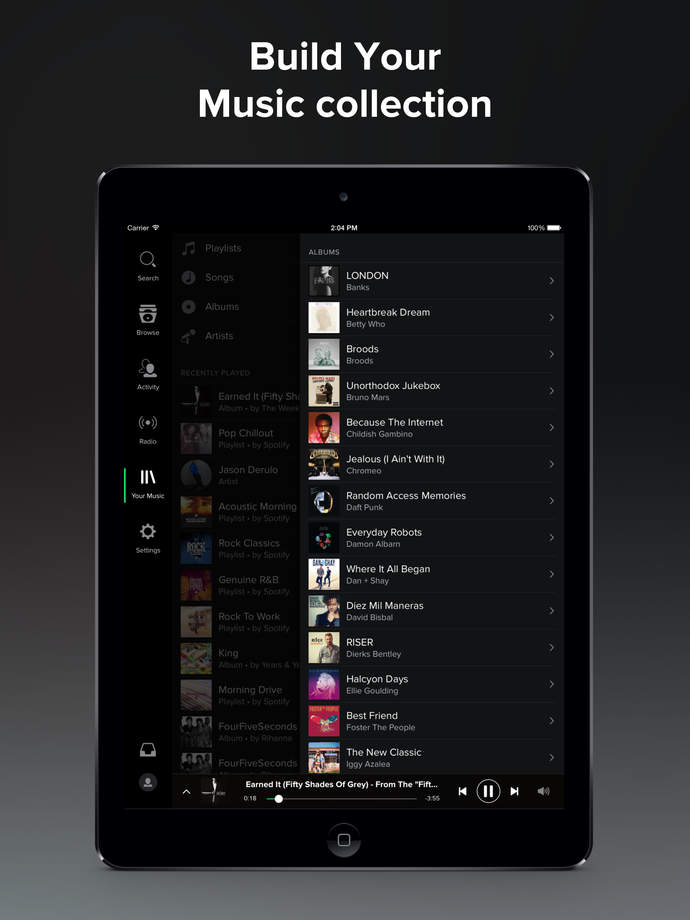 Spotify took the world by storm, becoming the worldwide music streaming app leader by iOS and Google Play combined revenue. Spotify found success in revenue, downloads and monthly active users (MAU) mainly on iPhone in European countries like the United Kingdom, Spain and its home Sweden. Commonwealth nations like Canada and Australia also contributed significantly to its revenue.
This growth ties back to when it introduced a subscription revenue model that worked within the app. In the music industry, digital unit sales saw a slump in 2015, while subscription models flourished. From Q3 2014 to Q3 2015, worldwide app store revenue for the top 10 music streaming apps — including Spotify — more than doubled.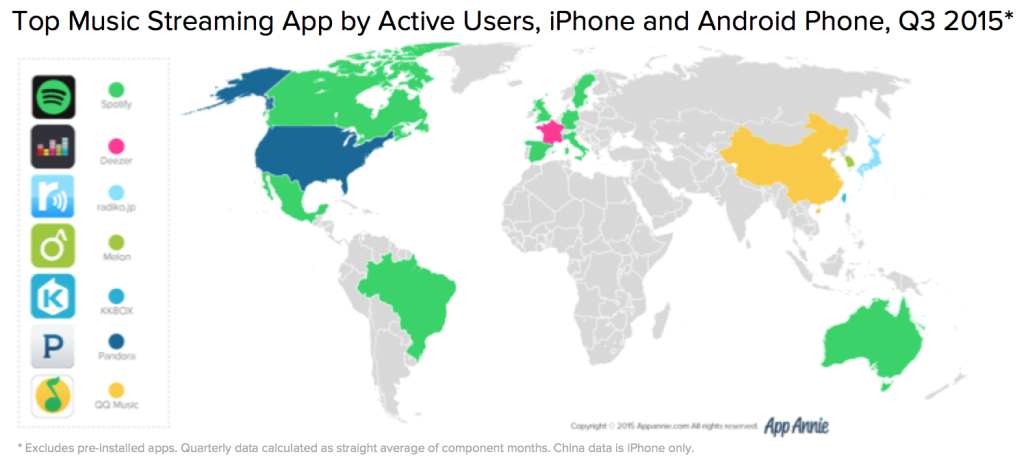 Spotify dominated in terms of MAU, largely thanks to the iPhone, in European and Commonwealth countries during Q3 2015.
While iPhone users helped Spotify succeed in established European markets, its growth on Android Phone helped in Central and South America. During Q3 2015, Spotify topped the music streaming app rankings by iOS and Google Play combined downloads and MAU in Mexico and iOS and Google Play combined MAU in Brazil. These emerging markets will contribute to Spotify's global revenue in the years to come.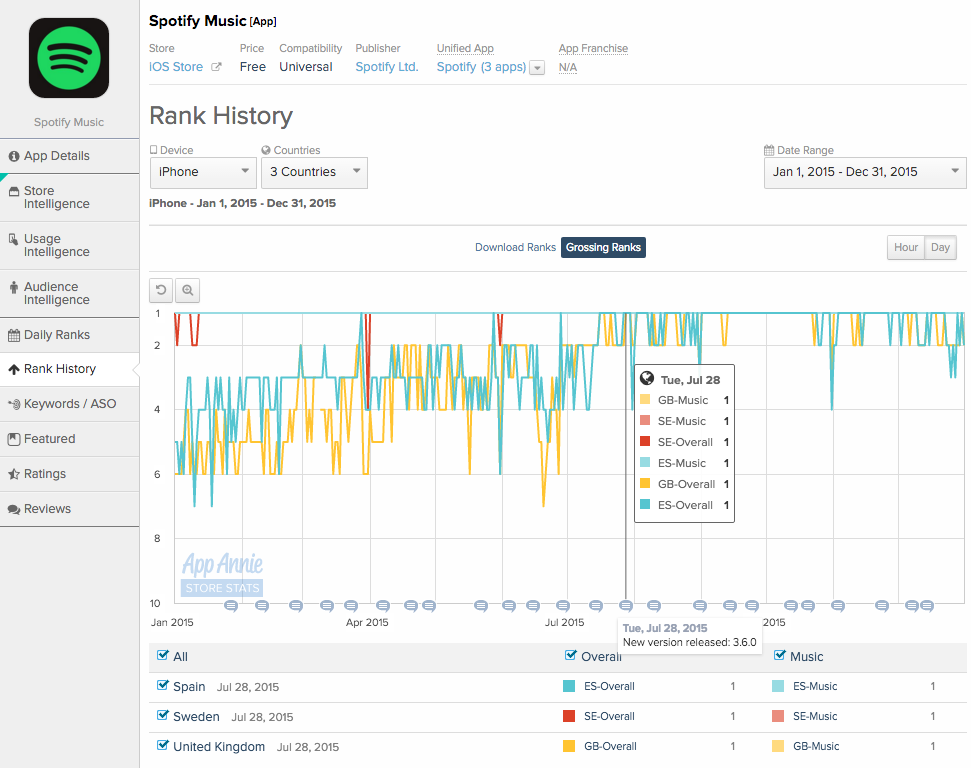 Spotify was a hit in Europe. During 2015, the music streaming app stayed within the top 7 Overall and led the Music category in the United Kingdom, Spain and Sweden.
Spotify has cast a wide net, bringing in both iPhone and Android Phone users in different regional markets. When it comes to a global focus, music streaming publishers have a key example of whom to emulate when entering Europe, Central America and South America. These strategies could also be tweaked towards the specific tastes of Asian markets, which have historically favored local services.
Pandora Capitalizes on America's Music Lovers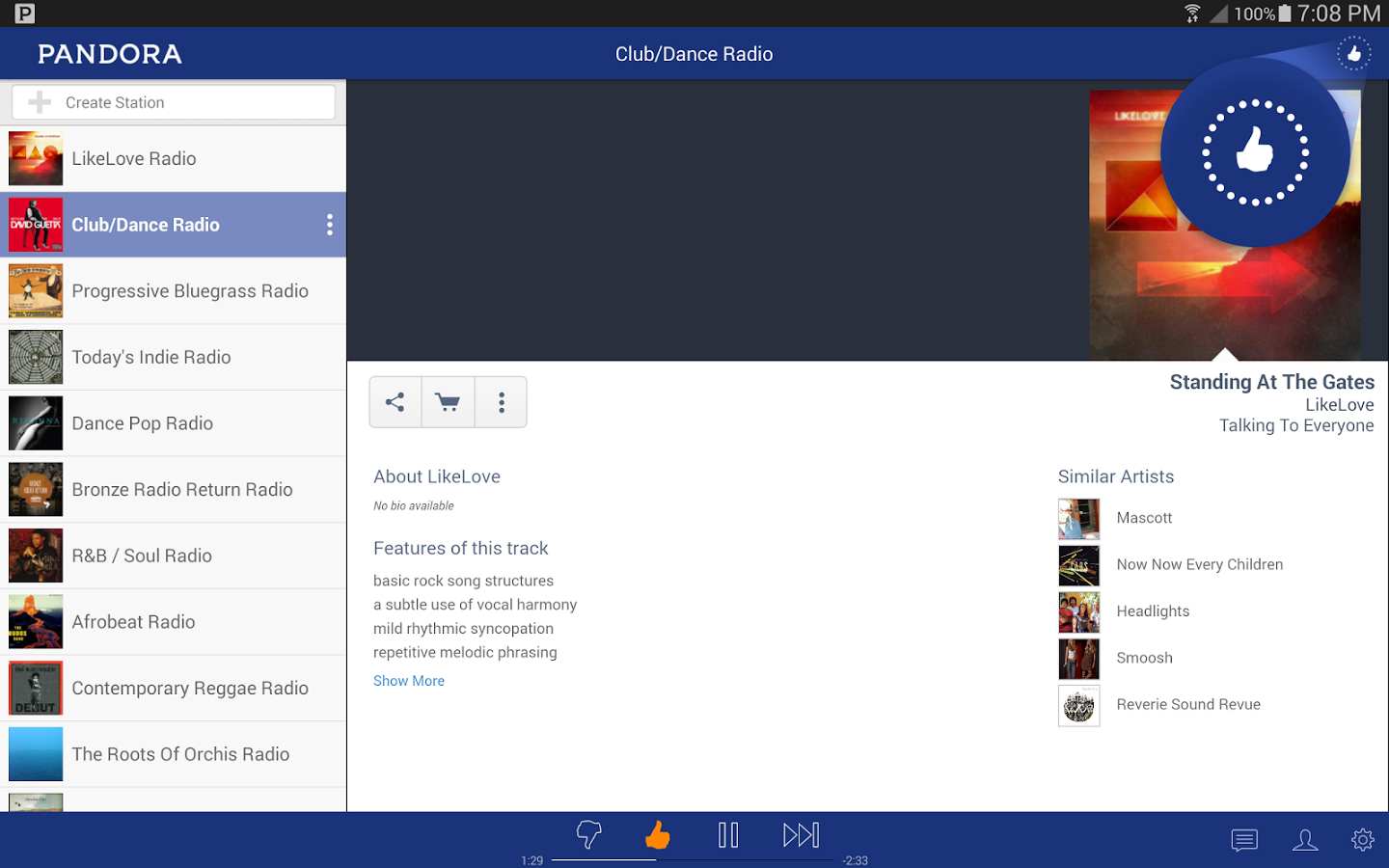 Among music streaming apps, Pandora Radio was the leader in the United States by both iOS and Google Play combined revenue and monthly active users during 2015.
Just like Spotify, Pandora is riding the subscription revenue model wave. Rather than topping every region around the global, Pandora has secured a steadfast strategy in the United States.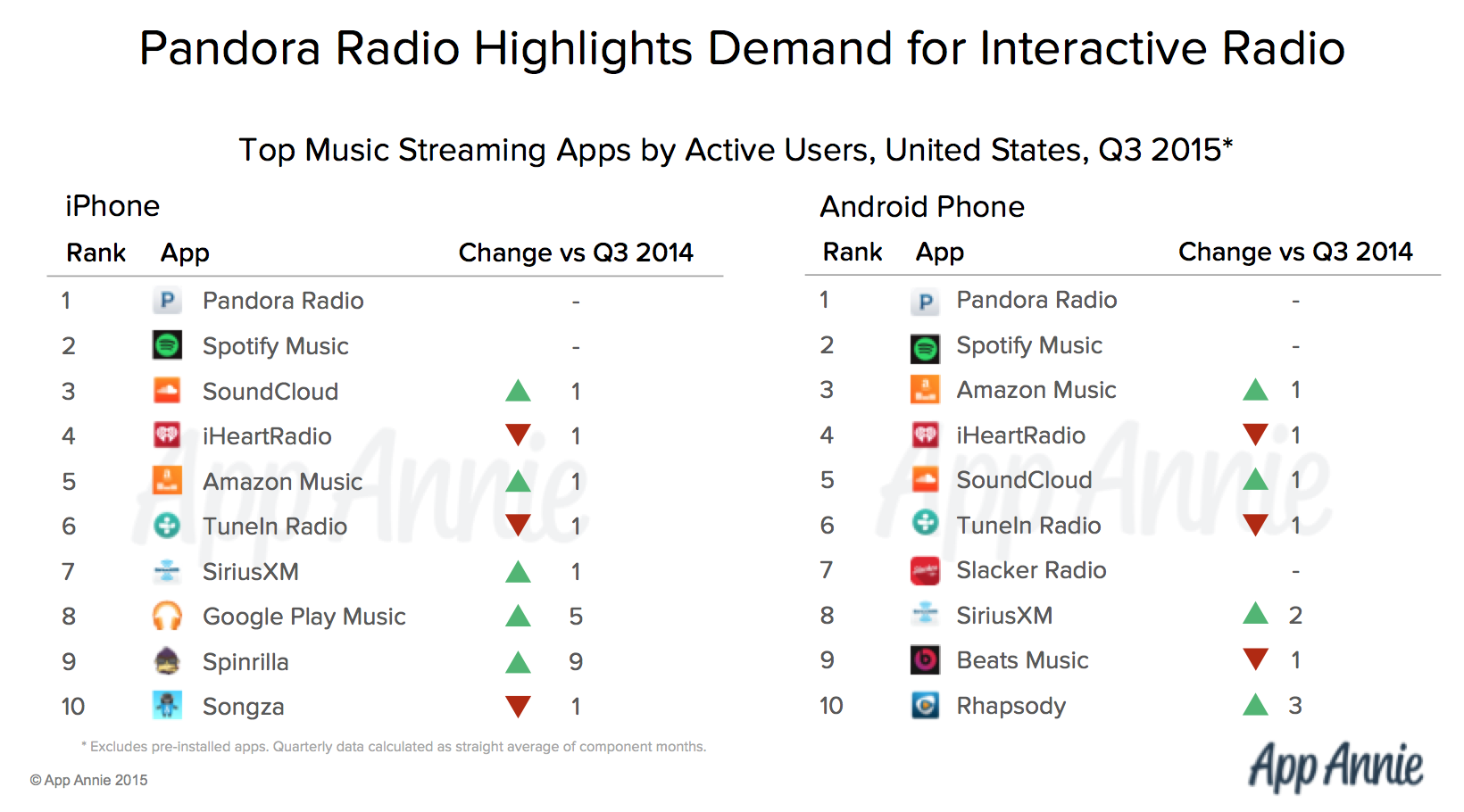 Pandora Radio had the most active users among music streaming apps in the United States during Q3 2015.
Music streaming in the US is extremely successful among younger users (13-24). While middle-aged males (25-44) make up the bulk of the top 10 music streaming app user base, it's the younger users (both male and female) that consume the most music streaming data. This consistent high usage may have played into Pandora's successful monetization: frequent listeners may either subscribe to avoid advertisements, while non-subscribers would still monetize through ads.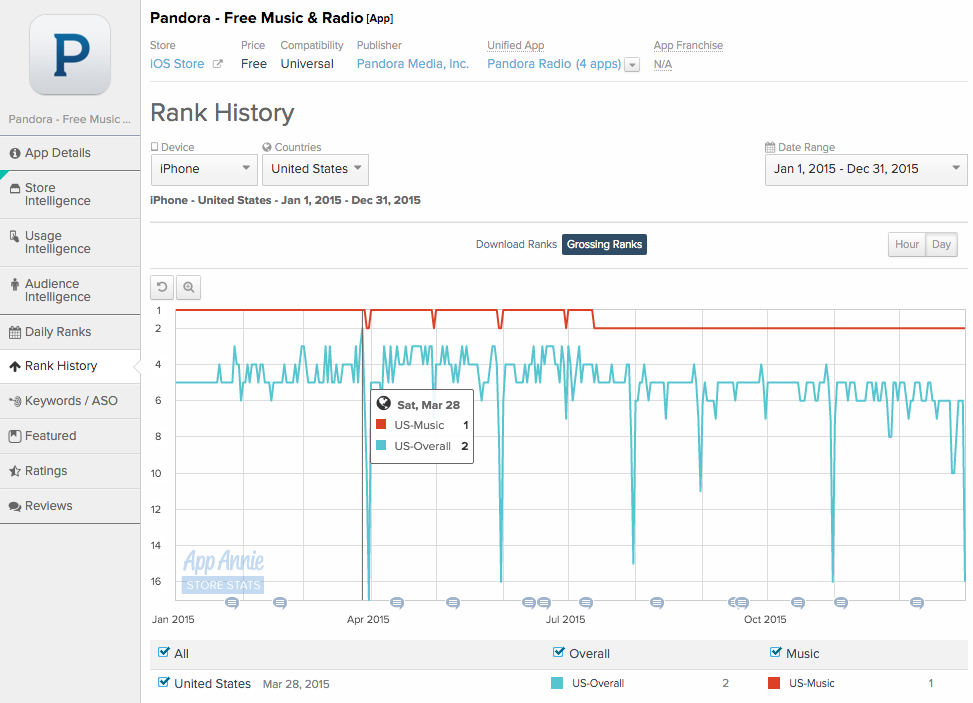 US iPhone revenue was key to Pandora Radio's success. The music app remained in the top 20 Overall grossing ranks and top 2 in the Music category throughout 2015.
The trend in music streaming services is toward in-app subscriptions. Pandora has proven that this is a successful model and music app publishers should take note. Just as Pandora soared in the United States, publishers should determine their marketing and pricing strategies on regional and demographic data to meet the needs of their target user base.
Hitting the Global Mobile Revenue Jackpot
Spotify and Pandora had what it takes to succeed in the mobile space. A good strategy — encompassing product, marketing and more — is essential to make our monthly App Annie Index rankings, and in turn, rank in our annual Top 52. Apply these lessons and maybe your company will appear on our Top 52 list in 2016!
Stay tuned to our blog, as in the coming days and weeks we'll be featuring more of the Top 52 mobile app publishers.
Start Building a Better App Business
Subscribe to see more app industry reports, conference updates and guides. Have something to add? Share your questions and comments on Twitter.
Want to take your app business to the next level? Create a free account to dive deeper into Store Stats or request an Intelligence demo.