The App Annie 52 celebrates the world's top earners of 2015. Since we're on our fourth year with these awards, we're changing things up. This year, we're spotlighting the publishers that mastered the app stores — with the goal of uncovering how they've been able to rise (and remain) among their many competitors.
Today, we're spotlighting mixi (#4) and Tencent (#6).
mixi's Monster of a Game Struck a Chord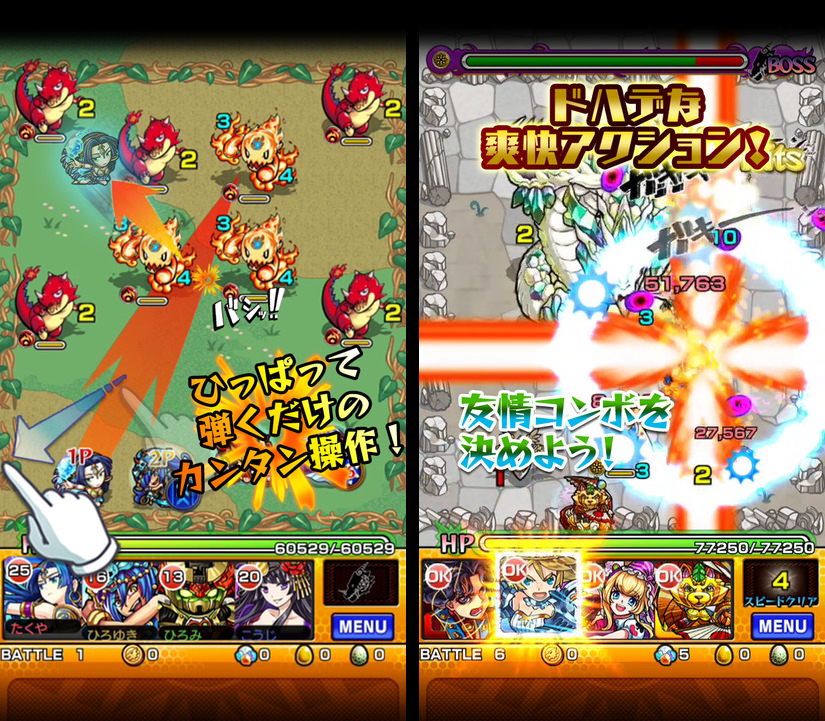 When you think of mixi, the Japanese social networking service might come to mind. But those working in mobile know mixi's success largely ties back to monsters.
Breaking onto the App Annie 52 in 2014, mixi has shown its mobile marketing prowess by growing its Monster Strike franchise into a venerable behemoth, spawning an anime TV show and Nintendo 3DS role-playing game (RPG) in Japan. It even has its own line of credit cards.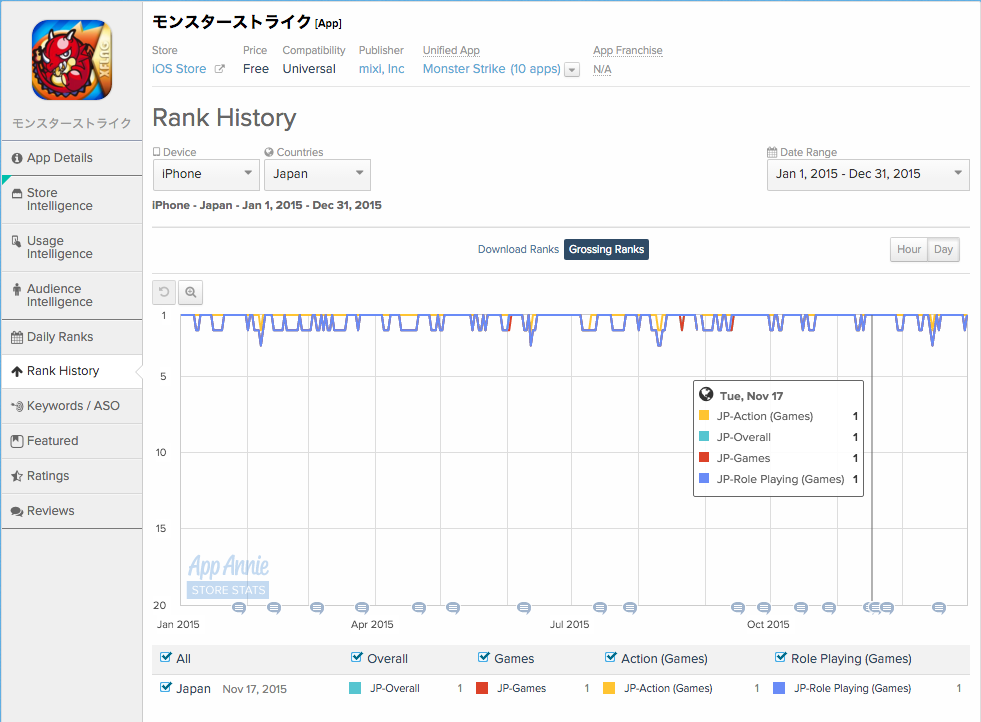 Monster Strike crushed Japan's top-grossing rankings on iOS in 2015. It frequently topped the list for Japan's entire iOS App Store.
One curious thing about Japan is that despite being a relatively small landmass, mobile apps developed within its borders that become local hits may actually end up ranking among the world's top hits. Japan's app spend per device is enormous, and facts like this explain why games like Monster Strike are able to rise to the top despite being a top-grossing app in just a handful of countries.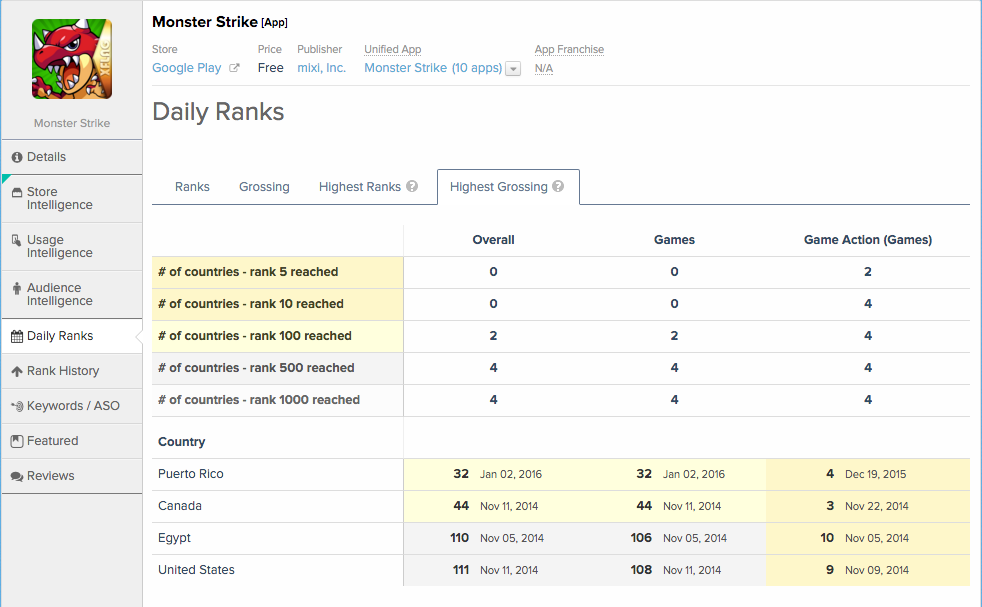 mixi's Monster Strike is proof that sometimes honing in on select key markets can be enough to rank you globally.
mixi's approach to creating Monster Strike resonated with Japan's gaming population. The game combines some critical elements:
Integrating (and encouraging) local co-op play
The ability to be consumed in short-to-medium bursts spanning 5–10 minutes (a trend we're seeing adopted by other top publishers like Ketchapp Studio)
Everything in the game scales with your characters, so you can't out-grind or overpower the game
The challenge ahead for mixi? Figuring out how to replicate Monster Strike's success in Japan in international app stores. We're looking forward to seeing what mixi plans to do in 2016 as one of Japan's — and Asia's — leading mobile app companies. Where will it strike next?
Tencent: A Jack of All Apps

You can't read an App Annie Index without seeing Tencent in the publisher rankings. The company is a powerhouse in both the gaming and non-gaming space, making strategic plays to become the top player in key high-growth areas like messaging, video streaming and gaming.
Much like mixi, Tencent saw most of its success from local markets. Its brand is pervasive in China, and users are quick to install its latest genre-spanning games, whether it's Legend of Mir 2 or Hero MOBA.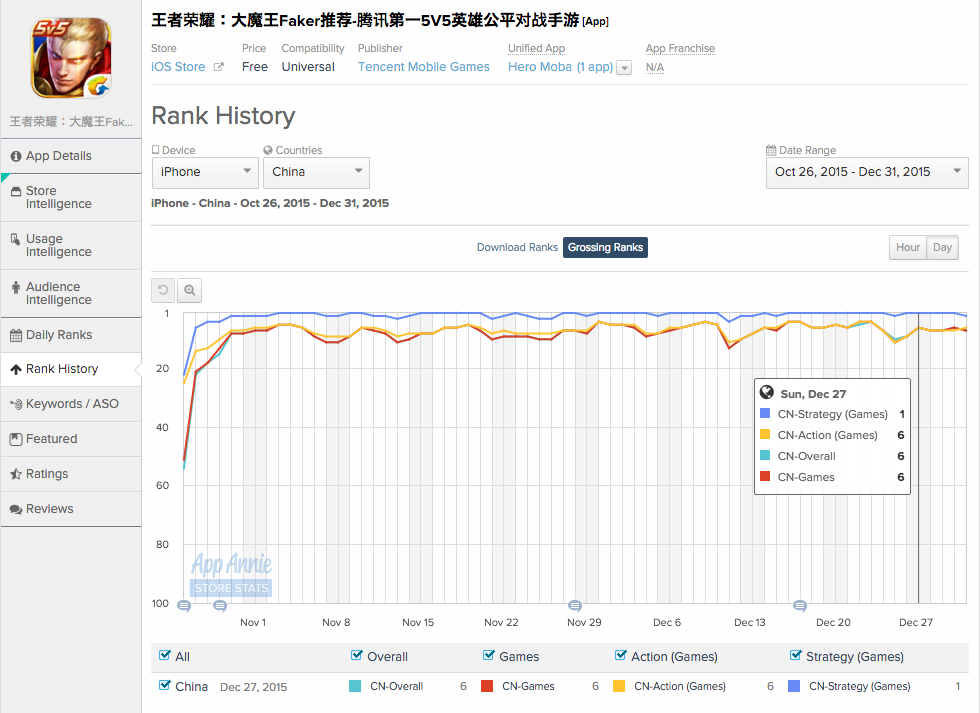 Tencent gets mobile game monetization. Since its October 2015 release, Hero MOBA almost persistently ranked in China's top 10 grossing apps on iOS.
Tencent isn't just focusing on gaming, though — it's seeing strong performance in other high-growth categories. WeChat is a staple messaging app across Asia (particularly in China) and Tencent Video is consistently one of China's top-grossing apps. When it comes to engaging and monetizing users in APAC — specifically China — Tencent is second-to-none.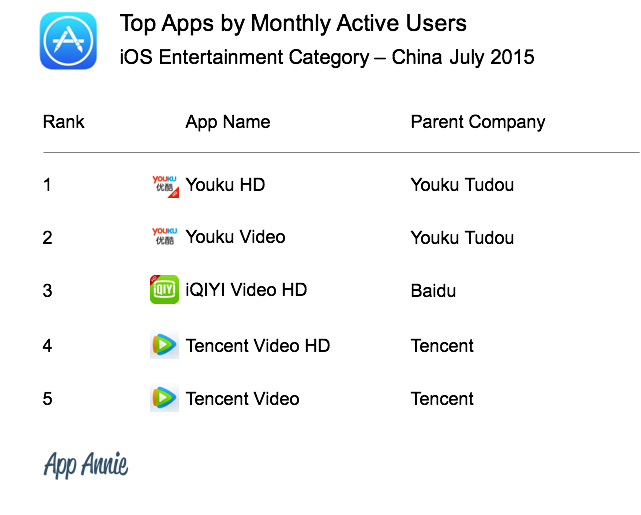 Tencent Video and Tencent Video HD were two of China's most-used Entertainment apps in July 2015, demonstrating Tencent's significant brand influence.
We're excited to see what's next for Tencent. As the company presses on, it has a massive opportunity to become the mobile app brand of choice among first-time device owners in many high-growth emerging markets. But will Tencent double down on their existing portfolio or continue their category expansion? Time will tell.
Playing a Royal Flush in the Global App Economy
mixi and Tencent had what it takes to succeed in the mobile games space. A good strategy — encompassing product, marketing and more — is essential to make our monthly App Annie Index rankings, and in turn, rank in our annual Top 52. Apply these lessons and maybe your company will appear on our Top 52 list in 2016!
Stay tuned to our blog, as in the coming days and weeks we'll be featuring more of the Top 52 mobile app publishers.
Start Building a Better App Business
Subscribe to see more app industry reports, conference updates and guides. Have something to add? Share your questions and comments on Twitter.
Want to take your app business to the next level? Create a free account to dive deeper into Store Stats or request an Intelligence demo.