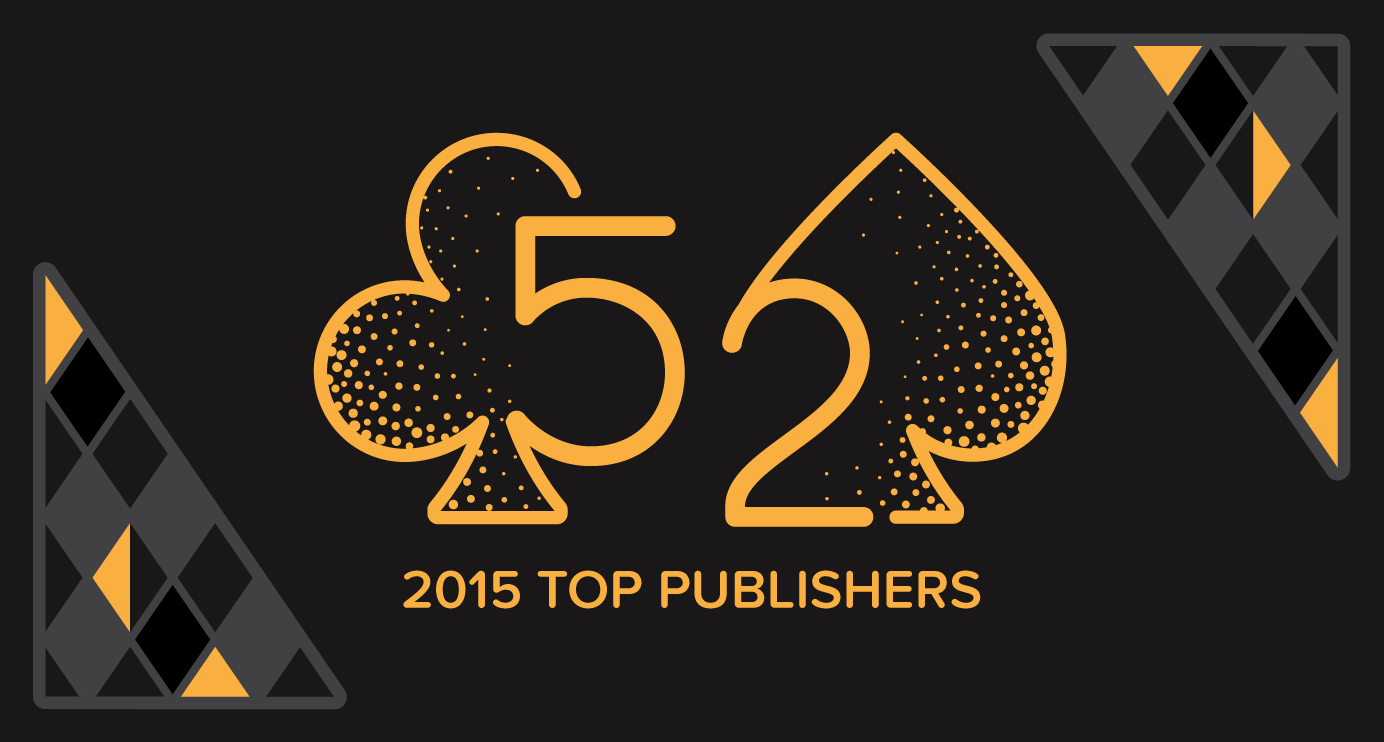 It's that time of year again. It's time we take a step back to celebrate the app publishers leading the industry and pushing the app economy to new heights. Today we're unveiling the top app publishers of 2015.
Not just anyone makes this list — it's reserved for the top earners from the iOS App Store and Google Play Store. In addition to bragging rights, honorees also receive a world-class awards package.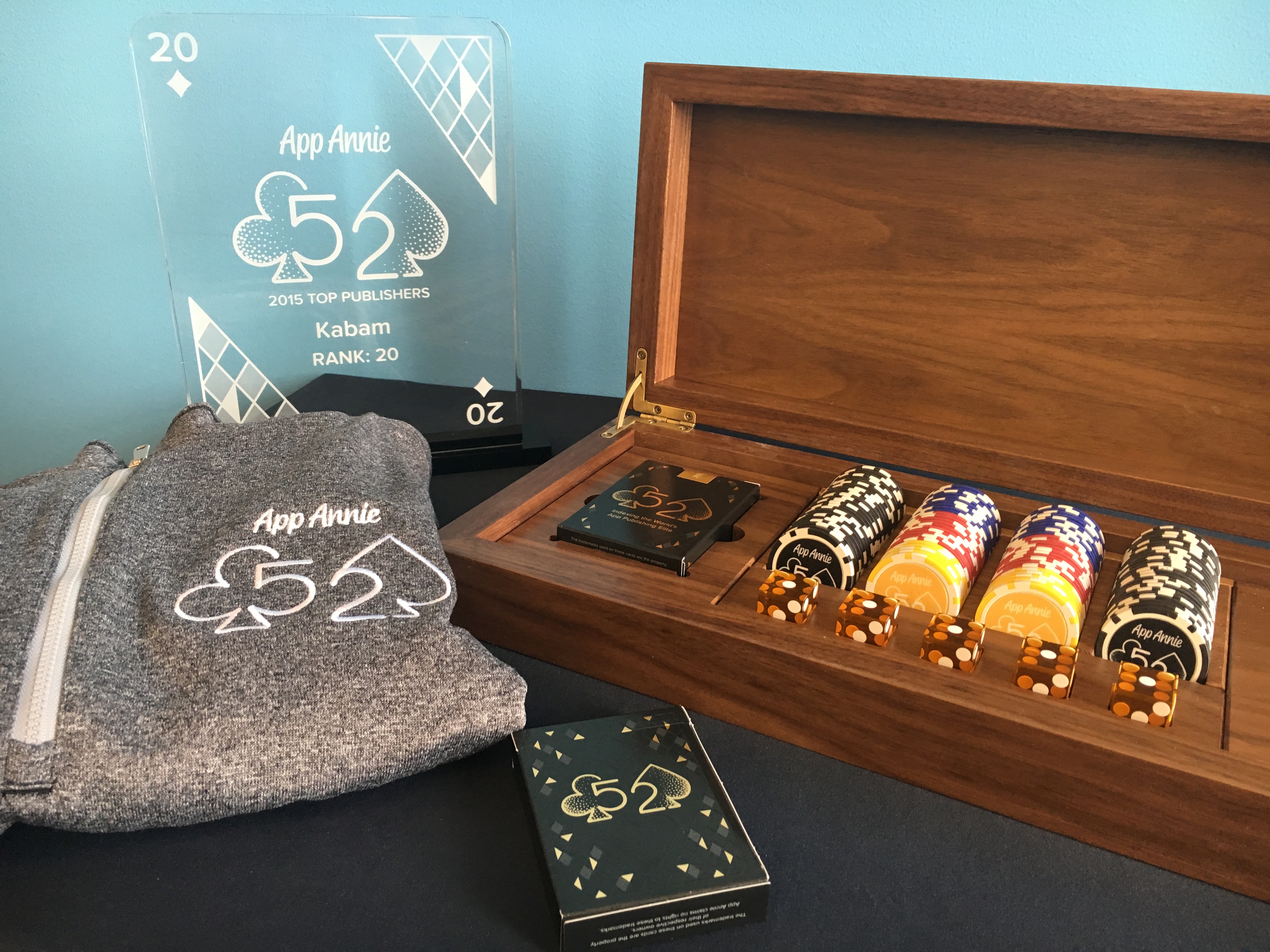 First thing you'll notice is that there are a lot of familiar faces on this year's list, showing the longevity of their app businesses. Over the coming weeks we'll be featuring some insights straight from the winner's circle. Be sure to check back and see what separates a Top 52 company from the rest of the pack.
You can check out the full list below.

The Analysis Behind the Cards
Few Changes Affect the Top 10
Year over year, we generally see consistency across our top 10, and this year was no exception. We saw Japanese publisher Mixi shoot up to #3, South Korea's Netmarble rise to #8 and China's NetEase make its debut appearance — at #9!
East Asia Reigns Supreme
East Asia's stronghold on the Top 52 continues, as publishers from China, Japan and South Korea eked out a majority, snagging 28 of the 52 spots!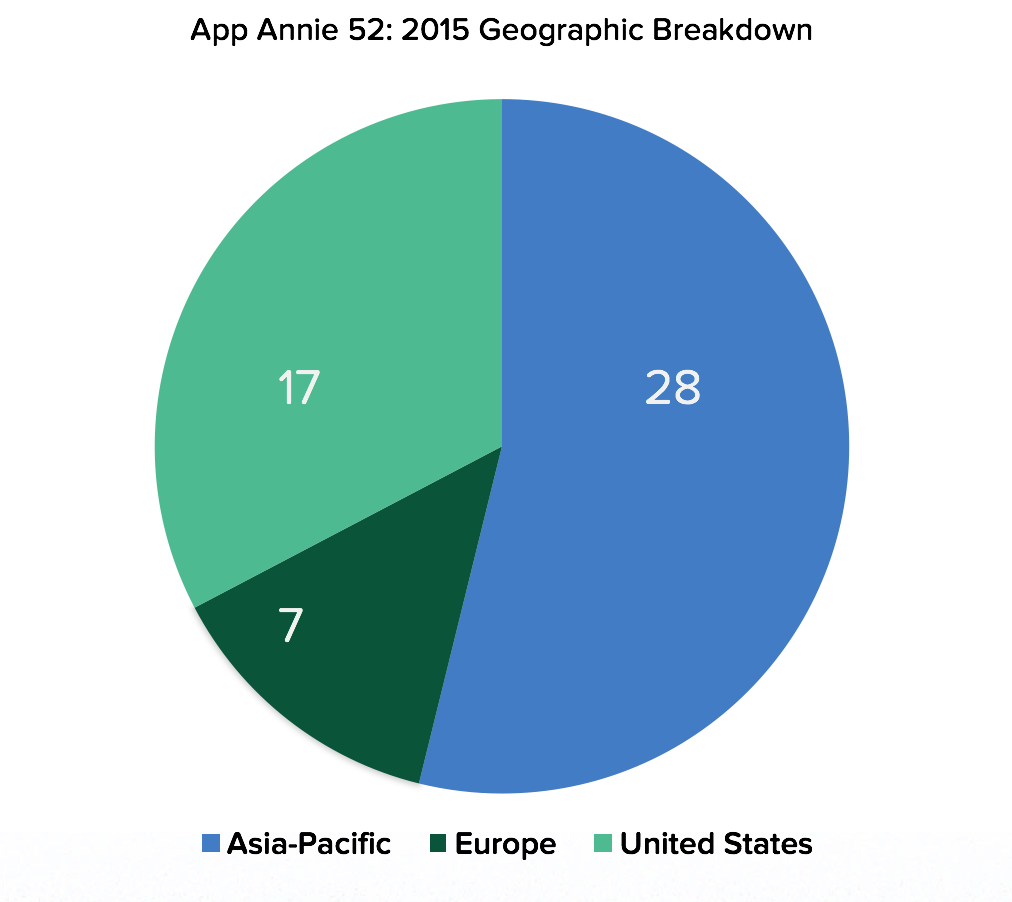 New Entrants Show Monetization Opportunities Beyond Games
There were 13 first-time honorees included on this year's list. A few notable inclusions are Spotify, Pandora and InterActiveCorp (IAC), the company behind Tinder, OKCupid Dating and Match.com. If you read our 2015 Retrospective, this shouldn't be a surprise, as we focused on how these apps were seeing considerable success through in-app purchases and subscription monetization models.
The Data Behind the Cards
The App Annie 52 is comprised of the top 52 earners by combined iOS and Google Play revenue from January 1, 2015 to December 31, 2015 inclusive. Revenue rankings are based on revenue earned from paid downloads and in-app purchases on the iOS App Store and Google Play Store. They do not include revenue earned from in-app advertising or subscriptions outside app store channels.
We source our information from App Annie Intelligence, which generates the industry's most accurate market estimates for the app stores. We then tie everything together with our DNA technology to get a full picture of whole companies — including their subsidiaries.
Congratulations to everyone who made this year's list!
- The App Annie Team
Start Building a Better App Business