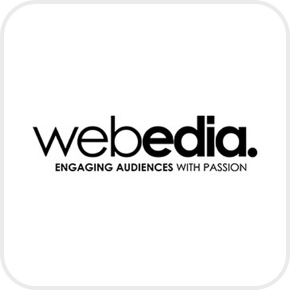 Industry:
Entertainment
Headquarters:
Paris, France
Most popular app:
Webedia
Learn more about data.ai Intelligence
Challenges
Aggregating reports from different networks is extremely time-consuming. Webedia was spending enormous amounts of time gathering data and preparing it for analysis, which compromised their ability to analyze KPIs and optimize performance. At the time the company started using data.ai Ascend, Webedia were manually collecting and normalizing data from four different ad networks. 
Benefits of data.ai Ascend
Adoption of the tool immediately reduced the time Webedia was spending on data collection and normalization by 30%, giving them more time to focus on strategy. The tool is straightforward and can easily be implemented (or removed, if necessary) without the hassle of an SDK. data.ai Ascend scored high in key areas, such as being easy to use, fast to set up, its ability to provide consistent data daily, and having user-friendly dashboards - features that Webedia had struggled to find in other tools.

data.ai Ascend also gave Webedia the ability to scale by allowing them to test different ad networks and gradually increase their number of connections to 20 partners, including the addition of acquisition and analytics partners. This partnership enables them to compare CPMs between ad networks so they can reorder their monetization stack, analyze results, and fine-tune their strategy. 
Using the data provided by data.ai Ascend, Webedia managed to figure out the right number of rewarded ads a user is willing to watch, then place them in a slot that ensures optimum monetization and engagement. Now rewarded video ads successfully account for 70% of their revenue.
More About Webedia
Webedia is a fast-growing digital publisher with over 50 websites, apps and games that reach a global audience of over 188 million unique visitors across 15 countries and all devices. They monetize their audience mainly through rewarded video ads and in-app purchases. 
Get Started
Want to know what data.ai Ascend can do for you? Visit the data.ai Ascend page to learn more.