Learn more about data.ai Intelligence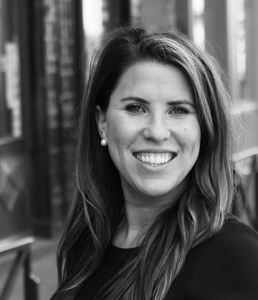 Key Result: 75% of net new logos closed per quarter
UserTesting shows just how having the proper insights can make all the difference in closing a deal.
Because connecting with new customers in a meaningful way is almost impossible without doing your homework. The AI-powered insights, only at data.ai, gave UserTesting the groundwork to reach their sales goals.
"My sales team closes 60-75% of the organization's net new logos each quarter. Without data.ai, this couldn't be accomplished," Katie Harkins, VP of Sales, says. "data.ai allows my team to personalize and tailor every mobile conversation based on download geographies and demographics of current users."
UserTesting is a B2B software service that allows mobile apps to test iOS, Android and Test Flight beta links in any country, on any device type.
Imagine you had an app that you wanted to expand to Latin America. UserTesting is the perfect solution to localize and test your app in the new region due to their global contributor network.
What was one area of your business that you wanted to grow?
Our goals were to increase net new logos for the company, while decreasing our mobile app sales cycles. And as a result, we could increase our ASP.
What were the key challenges you were facing prior to using data.ai?
Mobile apps come in all different sizes and shapes. It could be an app that is pre-launch or an app with millions of downloads, globally.
Without data.ai, UserTesting needed help generating leads based on top performing publishers around the world. We had zero visibility into our highest quality mobile app leads. So we had to rely on the prospects and clients to tell us the demographic download information and country information for recruiting and targeting purposes.
We were really missing out on connecting with new customers based on their app-specific insights.
So, what was your strategy to overcome this blocker and connect with new clients?
We wanted to show new clients that we are a one-stop-shop as they expanded globally. By having great conversations based on the data surfaced by data.ai's platform, my team could connect with growing apps in a more meaningful way.
If we showed up to prospective clients with data.ai's insights, we could be their source of truth for expanding and testing out their app, while expanding our footprint inside the customer account. And at the end of the day, close more deals and reach our sales goals.
How did data.ai fill in this gap for you?
I'll answer that with an example.
There was a famous dating app specifically coming to UserTesting to test in the United States with their customers. We were able to look inside data.ai and see that they had a large customer base and downloads in Latin America.
data.ai gives you the demographic, download and accurate data to tailor your demos to the projects you're meeting with on a consistent basis.
Because of this information, we were able to show off our global contributor network in Brazil, Argentina and Mexico to get multithreaded in the sales cycle for localization testing.
Any company globally that sells their product into the mobile app marketplace must purchase data.ai as a line item purchase. Their data is essential to expand your TAM globally. data.ai is table stakes.
UserTesting was able to accomplish their sales goals by diving into our Unified App and analyzing downloads by country. They could see where the dating app was being downloaded and find the perfect opportunity for testing.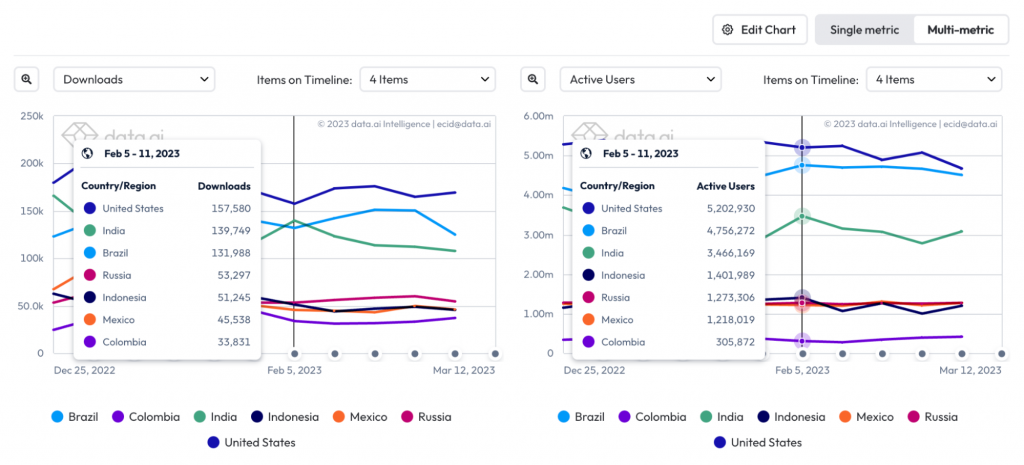 Now, UserTesting is reaching their sales goals every quarter.
If your brand is looking for new clients, data.ai's database is the best way to find out everything you can before reaching out. Set up a free demo to check out how data.ai can work for you.
And there's so much more where that came from. See how other companies leverage data.ai to grow their business in the quickly evolving mobile landscape.