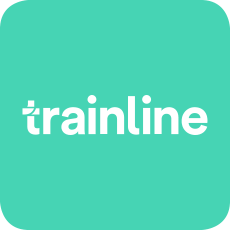 Industry:
Travel
Headquarters:
United Kingdom
Most popular apps:
Trainline UK, Trainline EU
Learn more about data.ai Intelligence
Overview
Trainline is the world's leading independent digital rail and coach platform. Selling tickets worldwide, it offers a one-stop shop for rail and coach travel and receives more than 50 million visits to its app and website each month. Using data.ai for the past four years has helped Trainline understand the key app market developments and for the past two years focus the business more around mobile. Trainline was the first travel app to be on the Apple watch and the first to launch AI driven travel recommendations in the form of its Price Prediction feature.
Challenges
"Mobile is incredibly important to our business and to our customers," explains Trainline's product director, Dave Slocombe. "It's the one thing that is nearly always with us when we travel and therefore makes it the perfect tool through which to solve the biggest challenges with today's travel."
Trainline wants its app to be seen as the ultimate travel companion, able to help with everything from pricing and digital ticketing, to getting a seat. In creating a feature-led app experience, Trainline aims to make the customer travel experience as simple and friction-free as possible. The biggest challenge however, is keeping ahead of other travel companies and at least on par with the best-in-class apps from industries such as shopping, gaming, utility sectors and beyond.
Trainline needed a comprehensive source of app data that could inform the product feature roadmap, reducing development time and increasing engagement. "Being able to see what features and updates are driving download and usage spikes across multiple countries, all on one platform, made data.ai's platform the natural choice for us," said Slocombe.
Results
The impact of using data.ai was apparent from day one: "As soon as we got access to data.ai's data, 4 years ago, we looked at the highest ranking app and compared it to Trainline's," said Slocombe. This insight lead to an aggressive plan to reduce the development time and increase product update frequency.
At the same time Trainline studied the top app businesses to better understand the features driving most engagement from users so it could set realistic benchmarks for its own in-app experience. "By understanding the app usage trends from data.ai's data, we quickly realised the importance of this metric as a key indicator of those customers that will eventually transact with us, driving our growth," explained Slocombe.
With its focus of the last two year of putting mobile at the heart of its business strategy, Trainline has seen more than 120% year on year growth on app transactions.
Get Started
Want to know what data.ai Intelligence can do for you? Visit data,ai/intelligence to learn more.