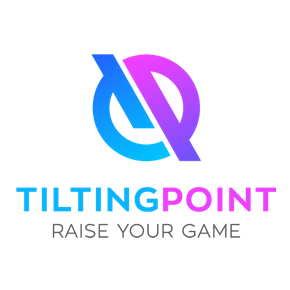 Industry:
Games
Headquarters:
New York, New York
Most popular apps:
Star Trek Timelines, Warhammer: Chaos & Conquest, and SpongeBob: Krusty Cook-Off
Learn more about data.ai Intelligence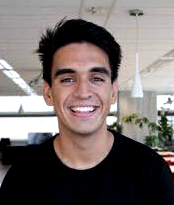 Who
Tilting Point is a leading global mobile gaming publisher, with games in both western and eastern markets. The company applies what they call a 'progressive publishing' model that powers up existing live games with a holistic mobile marketing strategy, funding, and a focus on increasing player LTV. Tilting Point partners closely with the developers to continue propelling the game to success across the app stores. Successful games include their most recently released game, SpongeBob: Krusty Cook-Off, along with Narcos: Idle Cartel, Languinis, TerraGenesis, and Warhammer: Chaos and Conquest.
Tilting Point also recently acquired games from other studios, including Star Trek Timelines (from Disruptor Beam) and Playtech/FTX, which brought them Narcos: Cartel Wars, The Walking Dead: Free Casino Slots, and Criminal Minds: The Mobile Game.
The Challenge
Tilting Point began to build their insights department in April 2020, with the intention of it becoming the "eyes of the company," and focused on keeping those eyes trained on every aspect of the market. Its mission was to standardize data and communication internally, acting as a bridge between the two biggest departments in the company (Product and Growth).
"Tilting Point champions successful and visionary independent developers around the world and we are really proud of the impact we are having within the industry," stated Pertegal. With this in mind, the team's key actionable goal was to ramp up their partnerships: "We want to be the go-to source for strong developers who want to scale up."
The team needed to view all of their key metrics for success in one, accessible platform. The key KPIs they were looking to track were Downloads and Revenue. While these metrics can be found in many existing solutions, the ability to have insights like Cross-App Usage, Ad Monetization, Top Rankings, Creatives, and more (all in one platform as data.ai provides) became essential to the way the team worked. "We needed a partner that would understand the intricacies of the dynamic mobile gaming industry," Pertegal explained.
Years ago, the team would come up with a new game idea, then develop and launch with a strategy for success that essentially relied on hope. That's not something publishers can afford to do any more; the fail ratio is high even for the top publishers and it is becoming increasingly challenging to find the right gaming formula to match users' changing needs. Now, it's essential to analyze and study the market and current trends, deep-dive into customers' motivations and needs, and then begin the project with all those components in mind.
The Solution
data.ai's Intelligence platform has become a tool which the team — around 40-50 people in fact — use on a regular basis. Tilting Point's insights department now tracks a range of metrics, including:
App Store Rankings

Downloads & Revenue

App Level analysis (revenue, downloads, demographics, cross-app usage, and more)

Creatives

Ad Monetization

Advertisers
The metrics they track depend on the gaming subcategory in which they want to compete. For some categories, the focus is on user acquisition, while other genres require a review of user retention, engagement, and monetization. Revenue and Downloads, however, are key measurements across all genres and subgenres.
"We use data.ai to check specific games, top grossing rankings, games in soft-launch, game updates, and how those affect revenue and downloads," explained Pertegal. "With data.ai Intelligence, I can create an overall picture of a game and its history with a quick search. The API integration enables us to aggregate all of the metrics in one accessible dashboard." 
Many games mix different elements and gameplay styles, which makes it difficult for publishers to classify them. data.ai Game IQ provides a granular game taxonomy which enables standardization of data, making analysis faster and more accurate. This means that as a growing publisher, the whole Tilting Point team now collectively understands how to talk about, for example:
Leaders in a certain game genre

The evolution of revenue for Casual games

The market sizes of different gaming subgenres, and how they change over time
The Results
data.ai Game IQ has helped Tilting Point to:
Understand gaming genre sizes by revenue and downloads, and how these evolve over time.

Generate lists of Top Games in certain categories, and track any changes in Revenues, Downloads, RPI, and more. 

Use modifier tags to identify the main themes among the top games in a certain category.

Use modifier tags to check how many games have specific IP, and how those numbers change over time.
The Top Games report is one of the most useful features of data.ai Game IQ for Tilting Point's insights team:
"data.ai Game IQ is a great way to see an overview of a gaming category with detailed insights: from main titles, companies, predominant themes, percentage of IP games in the top...to the evolution of those parameters over time, and the identification of key trends."
Using data.ai Game IQ, the key trends that the team has identified within the industry and within each gaming subgenre (which have helped shape the company's strategy and product roadmap) include:
The rise of

in-app ad monetization within the fast-growing Hyper Casual subgenre

; the main KPIs, selling points, and production process are very different from typical F2P (free-to-play) games.

IP integration

: as time passes, more games are hosting special events with well-known franchises for a limited amount of time, which boosts organics and incentivizes spending from existing users, reducing cost of acquisition.
General industry trends that Tilting Point has identified (and that they will track the results of in data.ai Game IQ), include:
The depreciation of

IDFA

(Identifier for Advertisers): it will be a game-changer in the industry for everything related to ad revenue and ad networks.

The impact of

M&A operations

on the industry, which has led to a consolidation of the market and helped big players broaden the gap with challengers.
data.ai Intelligence, specifically data.ai Game IQ, has changed how Tilting Point launches new games, and has become an invaluable tool for risk evaluation and strategizing new game launches.