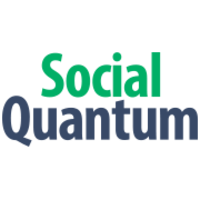 Industry:
Games
Headquarters:
Moscow, Russia
Most popular app:
Wild West: New Frontier
Learn more about data.ai Intelligence
The End in Mind
Why did you choose this particular niche?
Social Quantum operates two games that sit within the Tycoon, Crafting and Time management Gaming subcategories:  "city builder" Megapolis and "farm simulator" Wild West: New Frontier. Restaurant simulator games are a subset of the same Tycoon/Crafting/Time management genre -  a genre we know well. By choosing that particular niche we were able to illustrate some techniques to help in market estimation without disclosing our own strategy.
Did you already have any metrics in minds as a benchmark before the research start? 
Obviously revenue and downloads/installs are present in almost any article or white paper. Metrics like active user base and daily active users (DAU) also come to mind straight away. Metrics like Total Time are an added layer of data you receive when you're using a data-as-a-service platform like App Annie. Engagement metrics add an additional insight into the market that could help to either understand the revenue/download trends or to form expectations.
Which data sets, techniques and software did you use to provide meaningful insights?
Several data sources were used. I've used Python to connect to App Annie's API and downloaded top apps charts data. This data was enriched by genre classification. Unfortunately, it had to be done manually as there was no easily accessible genre taxonomy in App Annie at that time.
All of the relevant games were added to the compare module. The main data set was an export from that page to the CSV file. I've used Excel with PowerQuery for actual analysis and Google Spreadsheets to chart the data for the article. However, you could use almost any spreadsheet software to build custom charts or write a custom Python code for regularly  generating pdf reports automatically,once you've done all of the preparatory work.
Data-Based Actions
How can one use your research to increase profits or to highlight the best game genre to enter?
Do not assume that every niche has the same trend as the overall mobile game market.. The techniques I've described steer you towards how  to gain insights into the trends of the specific niche or genre you're exploring. Of course, it's not an in-depth guide to nailing down the market research, but it's certainly the best place to start.  
How can this data affect a company's strategy? 
By using the techniques outlined here publishers filter out the niches that are not interesting/relevant for them from a strategic perspective - be that because of the predicted increase in competition, stagnation of the niche or even low engagement.
What opportunities do you see for you within gaming, that you haven't yet explored?
We see huge, untapped potential of new technologies within mobile gaming - specifically, when it comes to the performance of devices. At the moment the vision is that in the years to come we would see a steady rise in the ability of mobile developers to create games with quality that rivals that of AAA on PC or Consoles. Already, mobile gaming is overtaking market share of consoles. In 2018, according to App Annie's own data, mobile gaming extended its global lead to 2.1x PC/Mac gaming and 2.8x home game consoles in 2018, driven by both an increase in users and spend per user.
Future of Gaming
What's next for Social Quantum? 
Social Quantum has several unannounced titles, we are ready to explore new genres and, of course trying to choose the right niches for our success.