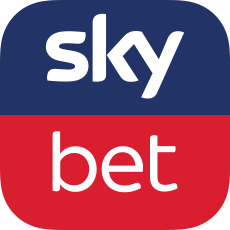 Industries:
Entertainment, Games, Sports
Headquarters:
United Kingdom
Most popular app:
Sky Bet
Learn more about data.ai Intelligence
Overview
Sky Betting & Gaming is one of the UK's biggest online gaming companies. It brings the excitement of sports betting, casino games, poker and bingo to millions of customers in the UK through its brands Sky Bet, Sky Vegas, Sky Casino, Sky Poker and Sky Bingo. The company started using App Annie in 2012 and has since used its data to drive its mobile and app strategy.
Challenges
Operating in a market where there is very little loyalty — the average UK online gambler has four different betting accounts — Sky Betting & Gaming saw apps as a channel through which to build better engagement and drive more loyalty from its customers.
"At the start of transitioning our online customers to the app, we noticed our customers became less likely to use competitors, and also started to bet more frequently too," explains Ben Fox, Head of Consumer and Market Understanding at Sky Betting & Gaming.
Realising the value of the app, Sky Betting & Gaming app wanted to be the go-to app in the market — offering the broadest opportunity to place bets and also providing the best experience. But to understand how to be the best, the business needed a view of the market to benchmark itself accurately against competitors.
Results
"The App Annie Platform is pivotal in providing the usage metrics that we need to understand where we are in the market and where we want to be," said Fox.
Through the Platform, Fox's team can monitor its app download share and daily active users (DAU) versus competitors' — the key metrics that help Sky Betting & Gaming understand how they perform in the market. By cross referencing the competition's usage figures with current promotions and sporting events, the team can ensure that their own marketing activity is working effectively to drive up the frequency and volume of betting transactions.
Working closely with App Annie's support teams also helped Sky Betting & Gaming better leverage certain opportunities to increase transactions. "The App Annie support teams are a wonderful extension to the Platform," explained Fox. "In a recent workshop with App Annie's value consultants we identified that boxing was an area that we under promoted in our apps and as such, risked users leaving our app to make boxing wagers with the competition."
Insight from this workshop has guided Fox's team to used the Platform to monitor other sporting areas, and has since revealed that customers who bet on sports other than football and horse racing are more likely to place more varied bets across a number of sporting events. "The increase of app transactions we've driven for sports other than Football and Horse Racing, has been entirely influenced by the data from the App Annie Platform," concluded Fox.