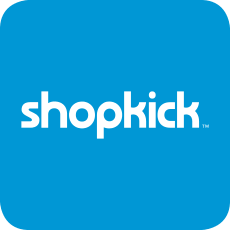 Industry:
Shopping
Headquarters:
Redwood City, CA
Most popular app:
Shopkick
Learn more about data.ai Intelligence
Overview
Shopkick makes everyday shopping more personal, rewarding, efficient and entertaining by awarding "kicks" to users who view and purchase items from its partners either online or in-store. "Kicks" are redeemable as gift cards from a wide selection of brands, and help create an ecosystem of consumers, brands and retailers that drive value for each.
The Shopkick app has been proven to drive incremental foot traffic, visits to shelves and sales for its brand and retail partners including Best Buy, Clorox, Coty, GSK, Hallmark, Marshalls, Nestle, P&G, Purina, TJ Maxx and Unilever. Founded in 2009, Shopkick is headquartered in Redwood City, California.
Challenges
Shopkick's continuing growth and success depends on several key factors: increasing its brand and retail partnerships, boosting the downloads of the Shopkick app and driving app usage by delivering engaging, enjoyable experiences. Shopkick's mission is to provide fun and rewarding experiences anytime, anywhere. To accomplish this, Shopkick needs to understand the competitive landscape and the mindset, preferences and habits of its current and potential user base. In order to acquire, retain, and maximize the profitability of its users, Shopkick needs detailed, current data on app downloads and usage (both its own and its competitors), as well as market intelligence on app revenue and spend.
As Shopkick CMO Kristy Stromberg explains, "Our app bridges that gap between the mobile experience and instore environments by gamifying the everyday shopping experience. Our key challenge is to keep users engaged while introducing them to new products, special offers and other incentives that lead to purchases. The greater insight we have into our users' behaviors and their cross-app usage, the more successful we can make our campaigns."
Results
While Shopkick app users may see the value of the app as introductions to new products, special offers on products and particularly the "kicks" rewards they can accumulate and redeem for gift cards to their favorite stores, the company measures its success based on user retention, the number and duration of user sessions and cross-app usage that leads to productive partnerships. App Annie Intelligence provides Shopkick with the data and insights it requires to uncover growth opportunities, acquire and retain users and partners and to recognize emerging market trends and competitive threats. Shopkick has leveraged App Annie data sets to:
Analyze Cross-App Usage to identify and prioritize partner prospects and understand user behavior
Compare Apps to ascertain market share and performance versus its competitors
View Retention and Market Share information to enable the company to optimize its marketing campaigns and monitor the movement of prospects through the sales funnel
Track user time spent in the Shopkick app versus competitors' apps
"The information we get from App Annie, particularly compared to data providers we used in the past, helps us develop new ways to engage our audience and to use those engagements to spur purchasing," says Stromberg. "Our access to data from App Annie is critical to our ability to maintain our leadership in the shopping rewards space."
Get started
Want to know what App Annie Intelligence can do for you? Sign up for free and start tracking the performance of millions of apps across app stores, devices and countries.