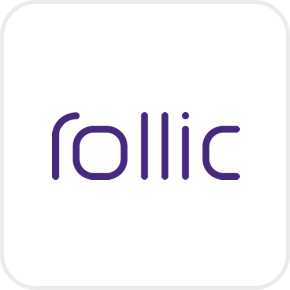 Industries:
Entertainment, Games
Headquarters:
Istanbul, Turkey
Most popular apps:
Picker 3D, Flipper Dunk, Watershooty
Learn more about data.ai Intelligence
Who
Rollic is a mobile game developer and publisher, based in Istanbul, that focuses on free-to-play hyper-casual and casual games for Android and iOS. Games released by Rollic include: Picker 3D, Flipper Dunk, Water Shooty, Wheel Smash, Go Knots 3D, Pixel Shot 3D, and Wood Shop. The company was founded in January 2019.
Rollic's focus as both a developer and publisher is to build globally successful mobile games and an entirely future-proofed new mobile gaming ecosystem that merges data with creativity and automation.
The Challenge
The hyper-casual games market is highly competitive. In order to gain traction and to rise in the app store rankings, the Rollic team needed to gain better insights into competitor performance and market trends, to identify  – and immediately take action accordingly – if their games were being copied.
In the hyper casual games market, the market moves so rapidly that trends change by the time you're following them. Rollic needed to identify existing trends in order to set the next one.
Rollic needed to replicate recent success in the US with studios around the world. In less than 12 months, the team launched 22 games, 5 of which (Pixel Shot 3D, Picker 3D, Water Shooty, Wheel Smash and Go Knots 3D) reached #1 in the US in both iOS App Store and Google Play). Alongside this, Rollic launched their exclusive SDK 'Elephant', which helped them to solve data flow issues faced during A/B testing on other platforms. 
In order to replicate national success in a competitive international market,  they needed a credible data partner who had rich global insights and would work with the team closely to support growth.
The Solution
With fast integration and access to key partners, data.ai offered insights that built onto Rollic's existing database with its own API integrations. With a small team, it was important that Rollic was able to maximise the use from the data, and accelerate their productivity using the technology. 
data.ai Ascend enabled the team to track all metrics in one unified platform, increasing productivity and transparency – across all studios – and saving time, whilst data.ai guided Rollic's team to get the most value from the insights.
Combining data.ai Ascend with data.ai Intelligence positioned Rollic's first party data side by side with market third party data. This enabled the team to track the effect of in-game creative updates on third party monetization metrics in the same platform, saving time and improving projection accuracy.
The Results
data.ai's competitor analysis allowed Rollic to see if any companies were building games similar to theirs. In tandem with this, data.ai Ascend enabled the team to track all metrics in one unified platform, increasing overall productivity by 15%.
"data.ai has become our first point of reference for mobile app data and is pivotal in guiding our mobile app strategy. From the growth team to the creative, tech and publishing teams, every Rollic team member relies on the full suite of data.ai Intelligence in tandem with data.ai Ascend," said Burak Vardal, Rollic's Co-Founder.
More importantly though, Rollic is happy to share that they now have a partner in their app store strategy. Rather than an app store ranking reference tool, they now consider data.ai an invaluable data partner, supporting them on their journey of growth.