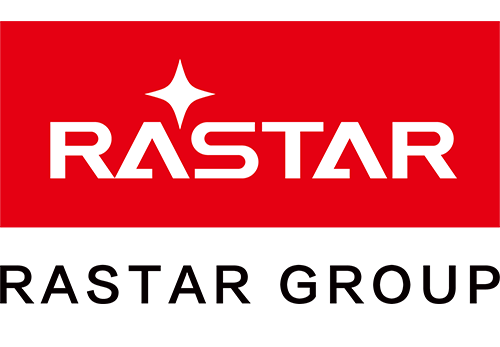 Industry:
Games
Headquarters:
Guangzhou, China
Most popular apps:
The Legend of Three Kingdoms – Road to Empire, Aurora Legend Overlord's Ambition, MapleStory R
Learn more about data.ai Intelligence
In 2021, Rastar Games was listed in data.ai's Top 30 Chinese game makers for the first time. The chart revealed Rastar as the 25th ranked company in terms of revenue from overseas.
This was a fantastic achievement considering that Rastar Group had formally launched its gaming operation just four years earlier. Historically, the company had focused on car-based toys and other automobile related products. But it spotted the opportunity in mobile gaming in the 2010s. 
In 2017, it created a new gaming brand – Rastar Games – as an amalgamation of its developer subsidiaries including: Teamtop Games, Chang Yu Tian Xia, Xing Qu Games and others. The company had already enjoyed success with titles such as Yitian, Dragon Knight, Fire Rush and Romance of Heroes. 
Rastar launched with a new motto – Let the Fun Surround You – and announced 10 new projects including The Legend of Three Kingdoms – Road to Empire, Aurora Legend, Overlord's Ambition and MapleStory R.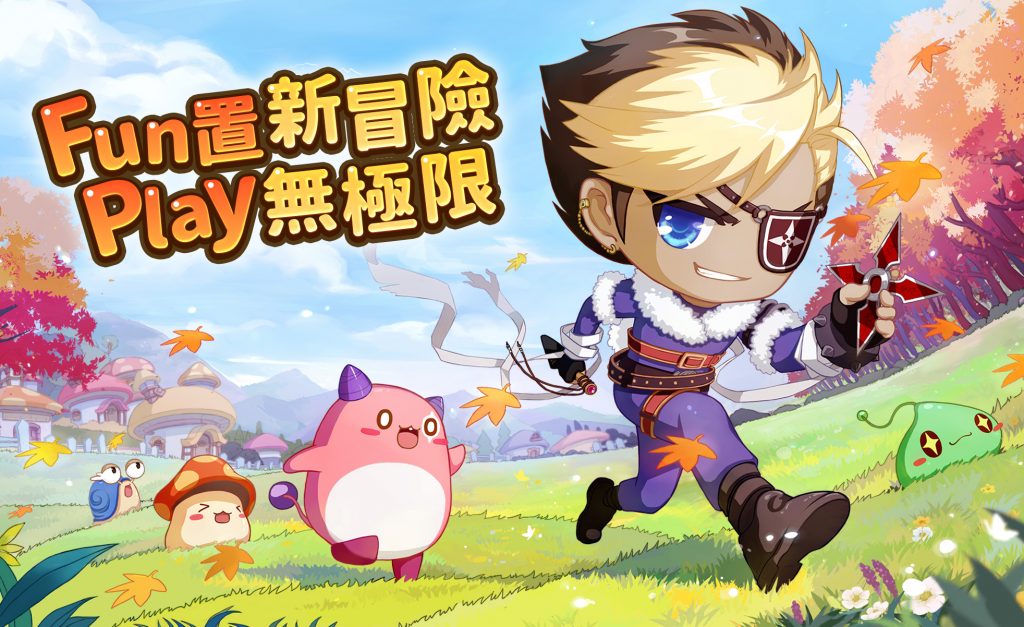 Targeting overseas markets
Rastar decision to commit to gaming, and to target overseas markets, was easy to understand. Gaming consumer spend generated in overseas markets by publishers headquartered in China grew over 125% from H1 2017 to H1 2019. That's five times the growth of domestic games spend.
In 2018, Rastar extended its business to Taiwan, Hong Kong, Macao, Japan, South Korea, South East Asia, Europe and the US. The company says its overall overseas revenue has increased by more than 50% in 2021.
Committing to a data-led approach
From the start, Rastar resolved to use data mining and analysis at every stage of the game development process – from initial concept to analysis of the theme to category choice and aesthetic style.
Cai Jianying, VP of Rastar Games, explains why: "In addition to studying the historical performance of our products, we also employ data to help different departments make judgments and decisions faster," he says. "The games market is changing all the time, so we need good data to correct our mistakes and ensure we do not miss any opportunities."
Jianying says the urgent issues his team faces are as follows: 
How can we accurately cater to the tastes and preferences of local users in different regions?

In which markets should we distribute our products? 

What is a reasonable budget? 

How many users will we have? 

How much profit can the company make?

What are the trends in the overseas gaming market to how can we create products for the cutting edge of these trends

How can we analyze the strengths and weaknesses of competing products
Working with data.ai at the macro and micro levels
Rastar uses data.ai to help it answer these questions. Jianying says this starts with 'big picture' information on which markets to enter. He says: "data.ai helps us to make multi-level comparisons of different markets at the macro level. We can know which markets have sufficient users for us to commit, which markets have users who are most willing to pay for games, and which game categories are saturated with products."
But at a more micro level, Rastar uses data.ai insights to identify competing products and then collect data on these competing products for analysis – and use this information to improve its own game concepts.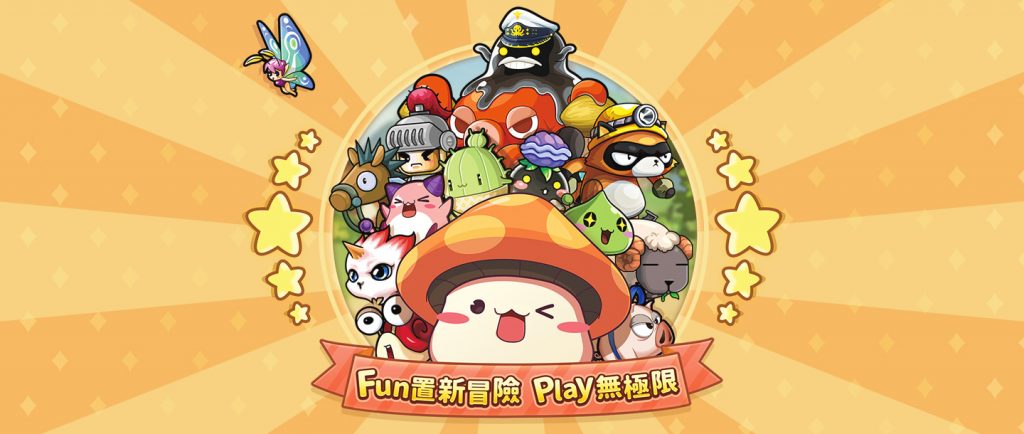 "When we are developing a new title, data.ai gives us a comprehensive list of similar games," Jianying says. "We can judge whether a product belongs to the upper, middle or lower segment in the industry by its attributes. After classifying these games, we can summarize the characteristics of the games in the upper segment and learn from them."
"We use the comparison function provided by data.ai to compare the downloads, revenue, RPD and advertising strategies of competing products at different stages and evaluate their life cycles. All of this provides important insight on how we design, market and distribute our own products."
Evidence of success: MapleStory R
This 'data first' strategy is certainly working. A good example of its success came when Rastar launched MapleStory R: A New Definition of a Classic in Hong Kong, Japan and Taiwan.
Sonic, Head of Overseas Market Department of Rastar Games, says: "We used data.ai's to look at the profile of the target markets. By cross-comparison with other products, we got a comprehensive and objective set of data to make a clearer plan on launch time, distribution, promotion methods, market share and budget allocation."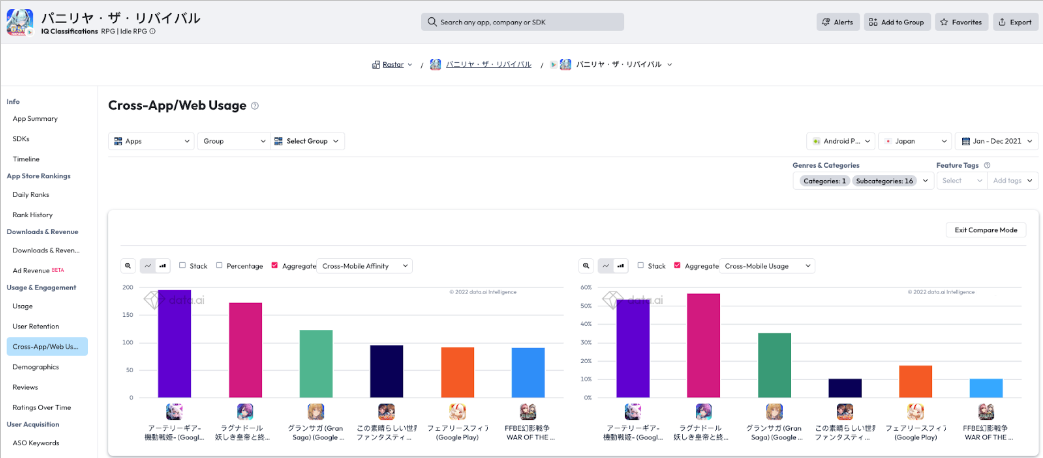 As a result of this analysis, MapleStory R topped the iOS chart in Taiwan for 19 days. In Japan Panilla the Revival​​ debuted at second place in the iOS free games list and fourth place in the free list on Google Play.