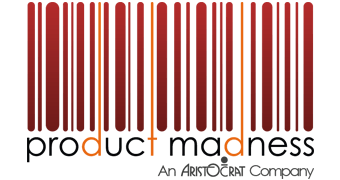 Industries:
Entertainment, Games
Headquarters:
San Francisco, CA
Most popular app:
Heart of Vegas
Learn more about data.ai Intelligence
The backstory
Slots, dice, spinning roulette wheels — the flashy visuals of casino apps are familiar to millions of users, as is Product Madness, a major developer in the social casino gaming category. They launched in 2007 with a slots game on Facebook and are now recognized around the world for Heart of Vegas, reaching the #1 top free casino game in the US and Australia on Google Play. As they continued to evolve Heart of Vegas and release other popular titles, the team noticed an unsettling trend.
"The overall casino category was slowing down," says Justin Neustadter, Mobile User Acquisition Manager at Product Madness. And this was making paid user acquisition (UA) in the gaming category much more competitive.
"We saw our cost per install (CPI) going up at a significant rate," Neustadter says, especially as their core demographic — users aged 40 years old and up — continues to grow older. "We needed to shake up our advertising game in order to attract more users. App Annie gave us the tools to win big."
Optimizing ad creatives for impressive results
Acquiring new users comes down to finding the most effective ad creatives, but this takes constant iterations. "A creative execution can perform well on day one, but by day seven it's already underperforming," says Neustadter. Working in different formats, including video, and on different networks makes the job even more laborious. And the need for new creative ideas and executions never stops.
That's where data from App Annie Marketing Intelligence was able to help. It gave the Product Madness team a way to seamlessly track competitor ad campaigns and creatives.
"We can view share of network, share of advertiser and ad platforms our competitors are using," Neustadter says. "It saves us a huge amount of time and we are finding more competitor ads than ever before."
"Having the right tools — like Marketing Intelligence — to improve your user acquisition strategy is essential for all app publishers."
— Justin Neustadter
Before using Marketing Intelligence, team members were manually searching for competitor ads, taking screenshots and storing them to analyze later. Now, with App Annie, they can view competitor creative from multiple ad networks in one convenient and detailed dashboard.
This "unparalleled visibility" into competitor ad creatives makes it much easier for the team to diversify creative executions, Neustadter says. They can easily test multiple executions, and continue to tweak messaging and visuals. It has helped the team deliver a big lift in creative performance, and drive more quality installs.
More intelligence for more improvements
Product Madness also uses additional App Annie products to inform their UA strategy. "We analyze the game mechanics of our competitors, and track new features and releases," Neustadter says, "to see how we can make improvements in our own titles."
And as social integration expands throughout the casino gaming category, the team uses App Annie to monitor ratings and reviews, and set benchmarks for the number of reviews they receive each day.
"App Annie has helped with everything from keywords to downloads, from paid reengagement strategies to creative optimizations," Neustadter says. Plus the view from Marketing Intelligence into competitor ad creatives saves the team tons of time. "For us, that's always a win."