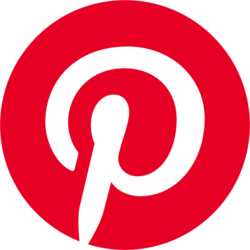 Industry:
Lifestyle
Headquarters:
San Francisco
Most popular app:
Pinterest
Learn more about data.ai Intelligence
The idea-sharing giant says data.ai delivers consumer trends and competitor analysis 'customized just for us'
Earlier in 2021, Pinterest launched Idea Pins as a new way for its users to share engaging stories with their audiences.

For Pinterest, this was a significant launch. Its service is all about sharing creative content. The Idea Pin concept really ramped this activity up.
To stimulate the creation of Idea Pins all over the world, Pinterest decided to work with partners.
But which ones? 
The company turned to data.ai for the answers. Peter Severson, Corporate Development Deal Lead at Pinterest, says data.ai tools helped his team surface the ideal targets for the campaign.
He says: "We used data.ai to identify specific partners for this initiative – based on the number of downloads, active users within a certain market and demographic."
"We identified 70 potential apps around the world. We made sure we had a balanced approach so that many different groups would be supported with the launch."
The Idea Pin project was just the latest of many collaborations between the two companies. Pinterest is a long-term data.ai customer. Severson says the true value of the data.ai insight tools is the way they help Pinterest dive into the detail when studying market and competitive trends.
"We rely on data.ai a lot, for different purposes," he says. "In my team we're interested in finding out which new trending apps are out there. Consumer behaviour changes so much and at Pinterest it's important for us to stay on top of that."
"Our growth and international team uses data.ai to measure our performance around markets and against other apps to see how we are navigating certain trends."
"Finally, our sales and analytics team relies on data.ai to understand Pinterest's relative position among certain audiences or demographics, which aids our selling proposition"