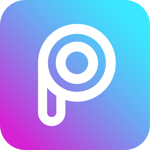 Industries:
Entertainment, Lifestyle, Other
Headquarters:
San Francisco, California
Most popular app:
PicsArt
Learn more about data.ai Intelligence
Overview
PicsArt is an all-in-one photo and video editing app, with thousands of editing tools, filters, stickers, photo-enhancing brushes and templates. The company empowers its 150 million monthly active users to be visual storytellers by enabling them to create, edit, remix and share close to one billion pieces of content every month..
PicsArt has become the world's largest creative platform and social editing app, with more than 700 million downloads. People come to PicsArt to channel their inner creativity, whether it's to perfect their everyday moments, celebrate their passions, promote their business/organization or to create awesome art.
The company has a young (Millennial, Generation Z-heavy) user base, about 80% of which are under the age of 35 and are majority female. This is a generation of people who prefer to communicate visually, with pictures, short videos, emojis and GIFs.
Challenges
While PicsArt had its own data insights into how their app was performing, the company also needed a better and deeper understanding of how its peers and competitors in the Photo and Video category ranked on key metrics. Having views into other relevant categories such as Entertainment and Social Networking was also important for them, as PicsArt's features span those areas.
Because PicsArt is a global app available in more than 175 countries, the company also sought insights into country-specific metrics, and country-plus-platform-specific metrics. This level of granularity is invaluable to them, as the company operates offices and teams in 5 countries.
PicsArt found that they didn't have enough visibility into retention, audience engagement metrics and benchmarks for specific apps and app categories. They also required 3rd party validation of certain category and peer app trends that they'd been observing in their own data.
The company turned to data.ai to help provide them with directional insight and intelligence to make smarter decisions across various parts of their business, including ASO, ad spend, and engagement-specific product initiatives.
Solutions
PicsArt had already recognized data.ai as a leader in the app analytics space. Once the company started using data.ai's Intelligence platform, they found themselves using it in a wide variety of ways, including geo-specific market insights and category benchmarks for downloads, active users and revenue. Additionally, the company used data.ai to look at peer advertising campaigns and channel placements, as well as to help validate trends they were seeing in their own data.
Results
PicsArt now regularly shares the many insights they've gained from the data.ai platform company-wide. The company particularly appreciates how easy the data dashboards are to view and toggle through, and they have recently enabled more access to data within the platform. PicsArt expects they'll be able to see better user retention and monetization as a result of having much more visibility by country and platform.
Jeff Roberto, VP of Growth Marketing at PicsArt, commented that "We also appreciate how proactive the data.ai team is in sharing their data insights externally, whether it be through eBooks and reports (i.e. The State of Mobile), infographics, blog posts, etc. This not only gives us momentum to share with our investors, partners, and users, but it also helps on the press front. Third party data really helps us tell the PicsArt growth story!"
The company is now excited to leverage such advanced data sets and insights in the next phase of PicsArt growth. According to data.ai's State of Mobile 2020 report, PicsArt was the #4 Top Grossing app in the Photo & Video category, and the #14 most-downloaded Top Free app (non-gaming) in 2019. The company now aims to top those figures in 2020.