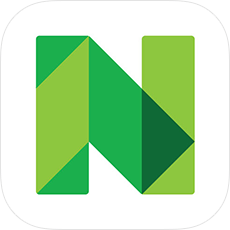 Industry:
Finance
Headquarters:
San Francisco, California
Most popular app:
Nerdwallet
Learn more about data.ai Intelligence
Overview
NerdWallet founded in 2009 and headquartered in San Francisco, California, is a leading personal finance company that helps people get more from their money with comparison tools that help them save, reduce bills and debt, manage college and mortgage loans and find the right credit cards. In large part, the company built its business by generating personal finance web content that ranks highly in search engine results. Its core NerdWallet app offers a personalized membership experience and the best of some of its online content and tools.
Challenges
As a web-based company, NerdWallet built its customer base by leveraging search engine optimization (SEO). By populating the web with well-researched and written articles on personal finance, it attracted customers who then signed up for its products. But with the proliferation of smartphones and the shift in consumer attention to mobile screens, the company needed to find and attract those same high-quality new users as it rolled out a series of mobile apps. "We knew what worked in terms of acquiring customers on the web," says Matt Ong, Product Manager at NerdWallet, "but we needed to develop our mobile muscle."
Solutions
With years of experience building its business with sophisticated SEO, NerdWallet had expertise it could migrate to app store optimization (ASO), often referred to as SEO for app stores, as it launched its apps. However, the company needed to gain a deep understanding of the mobile marketplace, including the competition's strengths and weaknesses. "We launched three different apps, and for each one, we had a different value proposition," says Ong. "Our team used App Annie to understand the marketplace for each of those apps, who the competitors were, and what we needed to do in terms of download volume to get anywhere near our top competitors." Specifically, NerdWallet relied on App Annie tools to zero in on the best keywords for NerdWallet's apps. "With App Annie, we did a massive keyword analysis to understand where the top search volume was coming from, including from adjacent keywords that were a bit outside our domain," he says. In partnership with App Annie's customer success managers NerdWallet could test strategies and optimize each app's store page.
Results
With App Annie's ASO tools, NerdWallet's marketing team determined that biggest opportunities often lay in less obvious places. For example, with one particular app, the best keywords were in fact those rooted in a product feature that wasn't highlighted in the messaging. "Insight from App Annie helped us understand that we had the wrong value proposition," Ong notes. Once NerdWallet adjusted the messaging and keywords accordingly, downloads for the app increased significantly. Now, on a daily basis Ong monitors how what he does for the company's product in the app stores in terms of testing, screenshots and keywords affect the install rates and overall rankings.