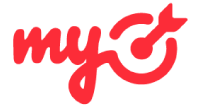 Industries:
Productivity, Social Networking
Headquarters:
Moscow, Russia
Learn more about data.ai Intelligence
The backstory
Mail.Ru Group operates the largest social networks and mobile services in Russia, and is one of the top email providers in the world. This makes it very attractive to advertisers who want to expand their footprint; especially since more than 50 million Russian-speaking mobile users are on one of Mail.Ru Group's services every day.
After consolidating with the VK social network in 2014 , they created a platform that allows access to all mobile traffic from the Mail.Ru Group on one single interface — the myTarget advertising platform. Now global companies can get a piece of Mail.Ru's massive reach in the Russian market, and access more than 1,200 other integrated apps and websites.
"We give advertisers access to our audience from one, self-service interface," says Irina Tripapina, Head of International Development of myTarget (Mail.Ru Group). "myTarget users can access over 90% of all Russian mobile traffic through our interface, and insights from App Annie helped pave the way."
Targeting advertisers with myTarget
myTarget launched in March 2015 with quick registration, automatic invoicing and payments in USD. Everything about the self-service advertising platform is designed to appeal to a global audience, Tripapina says. And it's working: right now, international clients outnumber Russian clients on the platform.
Tripapina says the myTarget platform was designed to answer their customers' need to improve advertising performance, and to help them continue to test and optimize. "They are looking for ROI and to find ways to unlock and maximize the value of users brought in through advertising," she says. "Everyone is becoming more and more educated about optimization." An application can get up to 80 000 installs in one day from our social networks, she says, so clients need proper tracking and analytics to handle these users.
Success with Intelligence for operators
"In business development, everyone knows App Annie — it's an obvious choice for studying app data," Tripapina says. For myTarget sales team, however, sourcing new leads is the goal and App Annie's Intelligence is one of their essential tools.
With Intelligence, they can identify top performing mobile apps that may be looking to expand their presence in Russia through user acquisition campaigns. They can also spot apps that are already in the Russian market, but would be interested in accessing more ad inventory to display within their apps.
App Annie data is incorporated into myTarget's CRM program using the App Annie API, giving the sales team a seamless way to spot, track and close on sales leads. "The insights from App Annie are invaluable," Tripapina says.
During negotiations with a new client, the "compare apps" feature in App Annie Intelligence also provides great insights, she says. Her team uses it to prove myTarget's value by showing how apps have seen a significant increase in downloads after joining the myTarget platform.
Optimizing a self-service platform for more users
The global mobile market is in a constant state of flux, and leading the largest Russian ad platform means there are many opportunities to expand the scale of their offering. By looking at top performing publishers with App Annie's downloads and revenue data, they've noticed an increase in the number of Chinese companies with apps in the Russian market. This points them to finding ways to target Chinese companies and create promotion plans just for them.
They are also pursuing optimization and additional VIP services for premium clients. "Some clients want VIP advice on how to set up campaigns and best allocate their spend," she says. With the help of App Annie information, myTarget plans to "give recommendations on a weekly or daily basis."
The services they offer are only going to continue to grow from here, "After only one year of international focus, our global clients are overtaking our Russian partners," Tripapina says. "For a Russian-based company, it's quite a cool thing."