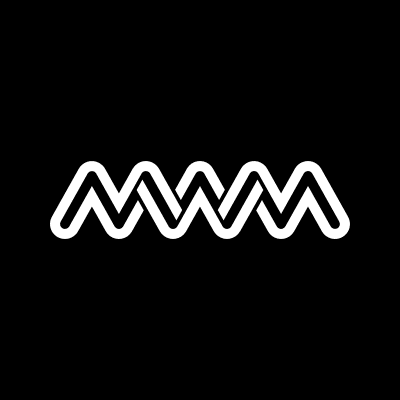 Learn more about data.ai Intelligence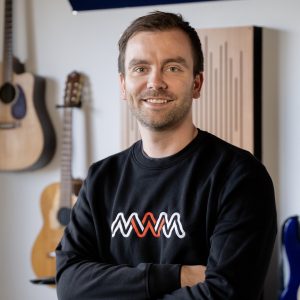 What happens when the world's most downloaded DJ app decides to expand its app ecosystem? Perfect harmony.
MWM (formerly Music World Media) has launched more than 50 apps in 180 countries by not only making music creation accessible to everyone, but by (now) giving app developers access to a tailored distribution and marketing service.

As one of the first companies to utilize AI to power improve app experience, MWM has achieved success by investing heavily in its own tech. And today, MWM's publishing division gives app developers their own technical bricks and expertises, which optimizes UI and UX flow, and thereby both retention and reach.
Expansion was risky. But at every stage, MWM has deployed product and data.ai market insights mitigating the uncertainty of (what is no longer) the unknown.
Hear what Charles Perrot, MWM's COO, has to say about their story and how data.ai's analytics were – and continue to be – central to their expansion.
A big moment in your history came when you moved from a focus on music apps to publishing in other categories. How did analytics help you to make that transition?
By 2019 we had become the number one music app publisher worldwide. We knew how to make good products and we knew how to make them scale. And so we thought: music is only one way to be creative, but there are others. It would make sense for us to explore those other categories. So we looked at video and photo and drawing. 
What data.ai helped us to do was 'clusterize' those categories – identify a small number of key products in each space and then do a deep analysis of downloads, revenue, regional breakdowns and so on. We would also take a single app and look at reviews, keywords and App Store rankings. And then we could ask: what can we bring? Can we develop something internally or find an amazing product and add it to our portfolio?
Can you give an example of how this data-first approach impacted your decision making?
When we analysed the coloring market, for example, we could see that it was a growing sector but it had many different players and no clear leader. That seemed like an opportunity to us. We knew we had the resources and tools to deliver a new experience in the category.
Earlier this year (2022), you launched a publishing division for third party app developers. Again, how has your expertise in data insights helped you take that step?
It was a natural move. After 10 years, we have excellent in-house tech and market knowledge. It means we can scale a product without needing huge new resources. Now, you look around the industry and you see there are 50 million app developers, but only a few can scale – no matter how good the product is. And this barrier is getting higher all the time.
To scale, you need a strong business intelligence engine, good algorithms and so on. That's where we can help. With our SDK any developer can get access to our dashboard. They can see everything there – all the data from Google or Facebook or their monetization partners or their competitors. They can have a single source of truth.
We have around 1,000 apps on the platform now, and we have already signed around 15 publishing partners! For them, we manage everything to do with marketing and monetization.
What results have you seen so far?
From March to November, we saw on average an 8x rise in downloads and a 5x rise in revenue for products on the platform.
Can you point to a specific success story?
We were looking at the photo category and we identified an amazing product called  PicTapGo. It offers all the capabilities of photoshop in a single easy-to-use app. But this was a two-person team, so we saw that we could really help them with marketing and monetisation. 
We studied the market category using data.ai tools and saw the opportunity to raise PicTapGo's profile through channels like TikTok. TikTok is a really strong channel for photo and video. We quickly moved it up the app store rankings.
Speaking personally, are there any features in the data.ai platform that you find especially useful?
Yes – and I am qualified to comment because we recently did a company analysis of data.ai users and I was number one! One feature I would single out is the ability to see all video ads in one place no matter the channel. It's really convenient and it means you can see where your competitors are running their ads, and what kind of creative approaches they are using. 
But it is also useful to look beyond the competition. You can study the wider app market to assess the broader trends in video design and marketing.
To summarise, how would you describe the relationship MWM has with data.ai?
Before joining MWM I was at Microsoft & Philips, and we would look at data from big well-established providers like GfK and Nielsen every day. I would put data.ai in that category. It's central to what we do. Everyone in the company has a data.ai account, and they all use it. They can always find the answers to their questions on the platform.
Ends
MWM – a timeline of expansion
2012
Jean-Baptiste Hironde forms a company called DJiT to launch the edjing Mix app.
2015
MWM launches its first hardware product Mixfader – a crossfader without a mixer. 
2016
The company raises $2.6m with the support of DJ Martin Solveig and more.

2017
DJiT re-brands as Music World Media and expands into music app publishing.
2018
Music World Media changes its name to MWM and launches 12 apps in Production, Listening, Gaming and Learning.
2018
MWM releases its second hardware product: Phase. 
2019
MWM becomes the world's #1 music app publisher with more than 300 million downloads across 15 products.
2020
MWM announces Series B funding round of €50 million. 
2022
MWM celebrates its 10th anniversary and the launch of MWM Publishing – a platform that gives app developers access to MWM's network of partners, content usage rights and global licensing agreements.