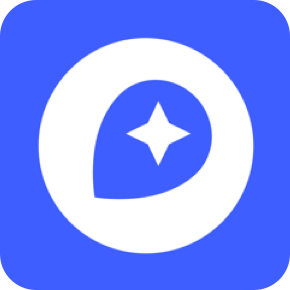 Industry:
Navigation
Headquarters:
San Francisco, California
Most popular app:
Mapbox Studio Preview
Learn more about data.ai Intelligence
Who
Mapbox is a live location data platform powering maps and navigation experiences for mobile, web, gaming, and automotive. They maintain software development kits (SDKs) for developers building for Android, iOS, Unity 3D, and web, and application programming interfaces for rendering maps and performing spatial functions.
The Challenge
Mapbox needed help validating the impact of their tools for mobile developers beyond anecdotal evidence and finding the best leads to share that insight with. Stanco looks back, "It was hard for our account managers to set KPIs for customers, track them, and produce those results." Mapbox needed an independent third party to validate customer results after they integrated the Mapbox SDK.
On the Sales Team, Mapbox relied on a targeted sales account list before partnering with App Annie. However, this strategy didn't work as well as they'd hoped because they were prioritizing accounts by region based on the revenue information they were able to surface from other sources. This single metric didn't tell the full story of how suitable these leads were. 
Mapbox needed the ability to validate the order of their targeted account list. This had to come in the form of data around app size that would inform their sales process and enable them to move forward with the most suitable prospects. Stanco notes, "It didn't seem like we were targeting the right accounts, so I hopped into App Annie to see which SDKs these apps were using. When we modeled this out against our pricing, we realized that our target accounts were incorrect."
The Solution
Before Mapbox was able to find the best prospects, they first had to weed out the ones they previously had been focusing on that were not a good use of the team's time. Stanco explains, "We used App Annie and found that many accounts were in the wrong category and we were able to improve our outbound list using that key information."
Using App Annie's powerful Advanced Search feature, Mapbox is now able to build and verify their lead lists. The mobile data that Mapbox receives enables them to be certain that prospects are using a location-based SDK, meaning that they are aware of the market and could be open to exploring a new location partner. Stanco admits, "Being able to determine who would be open to the Mapbox pitch is a huge value-add."
"App Annie gives us x-ray vision to understand how apps are using location to drive engagement."
With a data-driven list of target accounts, Mapbox was then able to dig into monthly mobile metrics and app usage data to further drive value for their team. Mapbox's model is centered around growing account usage each month. Being able to quickly pull usage data for key app categories helps them market-size categories correctly. These insights are useful later on in sales conversations as their Sales Team gains a deeper understanding of each customer. Mapbox account managers are able to understand how their customers are performing, and can then better tailor their services to what these customers truly need from them.
In addition to validating high quality leads, Advanced Search also gives Mapbox definitive proof of the power of their own platform. The company found that on average, apps experienced a 13.3% increase in MAU and a 15.0% increase in time spent per user after a developer installed the Mapbox SDK. Mapbox was even able to determine the impact of their SDK by category, allowing them to even better target messaging to leads. For instance, Mapbox found via App Annie that Travel and Navigation apps had an average of 48.6% lift in MAU, and Weather apps increased time spent per user by 13.7% after installing the Mapbox SDK. Mapbox now uses these metrics in outbound messaging.
The Results
App Annie is now a crucial part of Mapbox's go-to-market strategy. Beyond validating Mapbox's lead lists, App Annie empowers customer acquisition. One particular instance of this was when the Mapbox navigation product team needed to improve their road network coverage in Australia. They used App Annie's Top SDK Report data to figure out which customers had their SDK installed and were using it in navigation in Australia. Armed with this data, they carried out successful co-marketing campaigns that boosted use, downloads, and customer loyalty.
Once customers come onboard and install their SDK, Mapbox wants further insight into their results. With App Annie as an independent third party, they are able to validate the results that  customers see after they integrate the Mapbox SDK. This enables account managers to set realistic KPIs for customers, track them, and empower customers to achieve those results.
App Annie has become a key partner for Mapbox. Through continued support and communication, Mapbox is able to derive ever-increasing value from the App Annie platform.