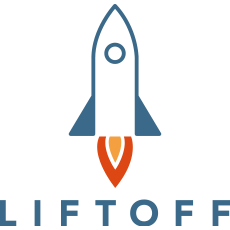 Industry:
Other
Headquarters:
Palo Alto, CA
Learn more about data.ai Intelligence
Overview
Liftoff, a leading mobile app marketing and retargeting platform, runs ROI-optimized mobile app install campaigns. With a database of over 2 billion mobile profiles, machine learning systems and advanced predictive intelligence, Liftoff helps marketers optimize campaigns by programmatically targeting the users who are most likely to engage. The company is headquartered in Palo Alto, Calif., with offices in New York, London, Singapore, Tokyo and Paris. Liftoff works with the leading app publishers and brands around the globe.
Challenges
As Liftoff looked to expand its customer base globally, it was faced with the challenge of identifying qualified prospects — mobile-invested companies with large advertising budgets. "At the time, we were basically shooting in the dark and wasting time on ineffective prospect research," says Werner Gerola, senior director of sales operations at Liftoff, noting that the sales team relied on tech news and anecdotal evidence regarding what apps were popular. "But these prospects weren't necessarily the best accounts. Too often we were going after opportunities that spent little on mobile advertising," he says. In short, Liftoff needed help in improving how it identified high value prospects.
Results
Liftoff required a combination of data and tools that could offer the company insights into which mobile app publishers were spending large budgets on in-app advertising. It turned to App Annie for a UI and API that would supply reliable, comprehensive data that could be leveraged in Salesforce, including data on mobile ad spend, regional spend and app downloads.
In partnership with App Annie's customer success team, Liftoff was able to pinpoint the most likely sales prospects, by analyzing data from prospective accounts within regions and estimating their spend via its own algorithm. From there, Liftoff could then prioritize within that list and move forward with increased confidence.
Now that Liftoff is leveraging App Annie data and tools and combing that information with the power of integrating datasets of Salesforce, its sales reps are primed to identify the prospective accounts that are truly the most promising. "We're getting more strategic accounts that have larger ad spends and are not wasting time on accounts that don't spend," Gerola notes. His team closes larger accounts now, with far bigger budgets. It also closes more deals with publishers that have multiple apps, basically growing its accounts through cross-sells with particular customers.
According to Gerola, the company is surfacing opportunities it wouldn't have uncovered in the past. Moreover, the team can see easily where an account is spending, for example in Brazil, France and India, and then start a conversation with the account about how to leverage Liftoff in each region. "With data from App Annie, we are now better informed about which prospects to engage, which translates into sales" notes Gerola.