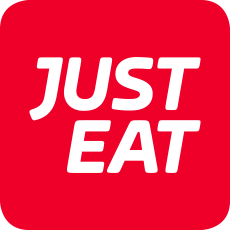 Learn more about data.ai Intelligence
Overview
Founded in 2001, Just Eat allows consumers to order food from local restaurants to either take away or get delivered to their homes. Operating in 13 countries in Europe, Asia, Oceania and the Americas, Just Eat has a network of over 27,000 restaurants and receives around 4 million orders a month. Growing continually and rapidly since its launch online, Just Eat knew that an app would facilitate and boost orders, so it turned to App Annie for the data to grow its business.
Challenges
The app space is highly competitive and complex. In order to succeed, Just Eat needed a holistic view of the market and insight into how their peers were leveraging the app channel to better engage users. Just Eat already had a strong understanding of their customer base, but they needed more insights into their customers' motivations beyond the behavioral data they already collect from their existing users. Just Eat also required a better view of their competitor landscape and a broader market understanding in order to successfully compete in the fast-moving mobile market.
"Trying to move forward with just data gathered internally would be futile — doing so would mean ignoring disruptive influences and not learning from the activities/mistakes of your peers," Rufus Weston, Head of Insight at Just Eat, explained. "So we looked for a partner that could provide visibility into the app market at a store and regional level, as well as from a usage and app marketing perspective. App Annie was the clear leader for this in our mind."
Results
Drive international growth
By monitoring competitive downloads on App Annie, Just Eat could determine when to step up marketing activity in markets where they were already active. They also looked at the number of active users of competitors' apps to identify new markets where there is a clear appetite for their service and assess the likelihood of success.
"App Annie's insight helped us launch in Italy with a mobile-first strategy. We now have over 50% of the user base in that country using the app," said Weston.
Identify the features that will engage new users
By tracking number of active users, total time in app, number of sessions and reviews of competitor apps,Just Eat learned which features can successfully engage new users.
App Annie is a true business partner
It was the breadth of data and the ease of integrating it into existing business systems through the API that really attracted Just Eat to App Annie. Everybody from board and management level to product and engineering teams have access to App Annie's data, and they use it to shape their individual strategy planning.
Get Started
Want to know what App Annie Intelligence can do for you? Visit appannie.com/intelligence to learn more.