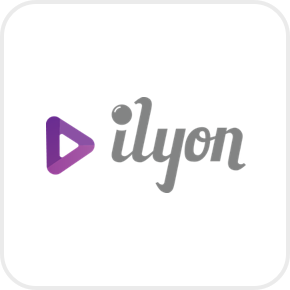 Industry:
Games
Headquarters:
Tel Aviv, Israel
Most popular app:
Bubble Shooter
Learn more about data.ai Intelligence
Challenges
As a growing company, Ilyon began working with multiple ad networks and mediation platforms. They were routinely having to implement new partners with new APIs to build, which took up a significant amount of valuable time. 
Benefits of App Annie Ascend
Since the company started using App Annie Ascend in 2019, Ilyon has been able to save a significant amount of time on data collection, which helps boost the company's overall productivity. The solution allows them to easily monitor their performance in a single place and to analyze trends from their partners. App Annie Ascend also allows the company to easily add and remove connections "at the click of a button" according to Ilyon's Data Analyst, Eli Peschansky. 
More About Ilyon
The Israel-based publisher primarily monetizes its 40+ casual games portfolio through advertisements and in-app purchases. The company has adopted a "pull strategy" of monetization, which utilizes rewarded video and native ads in order to be less intrusive to the user than traditional advertising.
Get Started
Want to know what App Annie Ascend can do for you? Visit the App Annie Ascend page to learn more.