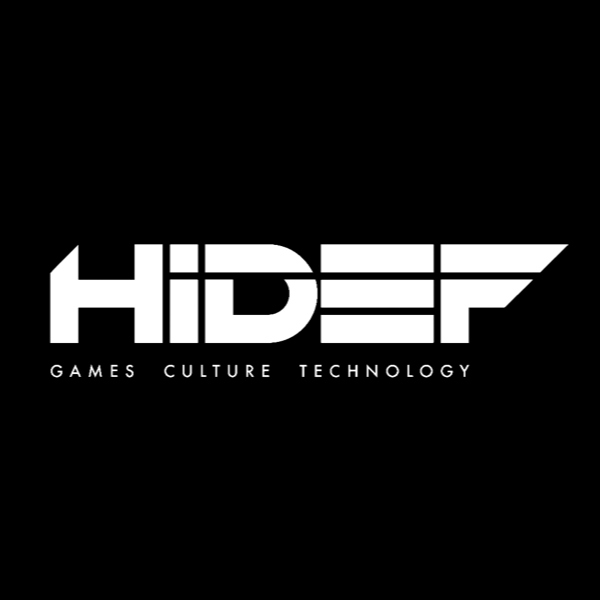 Industry:
Games
Headquarters:
Los Angeles, California
Learn more about data.ai Intelligence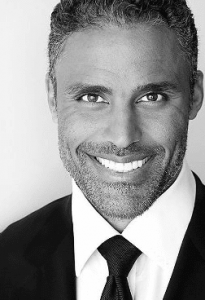 Benchmarking is so important. But how can you get it right when your company, technology platform and game ideas are all new – and you have no direct competitors?
"HiDef is currently exploring several new partnerships and just announced one with Unity. data.ai is incredibly useful for helping me understand these new partnerships and business opportunities. Once we understood our audience, we used the 'compare apps' feature to dig into and understand our key competitors and the parent companies. I'm now able to prioritize the type of partnerships that will work best for our company and the flagship game we're working on," says Rick Fox, Co-Founder and Chief Business Development Officer.
"I've always loved the saying 'There's nothing wrong with doing well as you do good,' and finally have an opportunity to enact that myself." So says Anthony Castoro, CEO of HiDef Inc – a new publisher on a mission to create games that have a meaningful impact on people's lives. It's a bold vision. In interviews Castoro has talked about the potential of gaming as a force for good. He says it can "empower creators all over the world, no matter their background. The stories that shape the world the most are often those told by underrepresented voices."
The obvious question is how?
Well, HiDef is still in start-up mode so precise details are scarce. However, the company has confirmed it is building a genre-defining metaverse mobile game. And since it has raised $9 million (including a $7.5 million round led by Wick Capital Partners ) to fund it, investors clearly believe in the vision.
The HiDef founding team certainly reflects the desire to do things differently.
Castoro and Chief Creative Officer Jace Hall have the insider smarts. Castoro brings with him 25 years of high level publishing experience at studios such as EA Mobile, Codemasters, Heatwave Interactive, and Daybreak Games. 
Hall has a similarly stellar CV. He founded Monolith Productions, sold it to Warner Bros and then led Warner Bros. Interactive Entertainment. At the latter, he oversaw the development of franchises such as The Matrix, DC Comics and Harry Potter.
This industry nous of Castoro and Hall is complemented by the fresh perspective of the remaining two founders. 
Rick Fox, Chief Business Development Officer, was a three-time NBA champion who went on to become a serial entrepreneur in the entertainment space. He was a pioneer in esports as the founder of the Echo Fox Gaming franchise in 2015. He also founded the non-profit Bahamas Relief Foundation in 2019.
And then there's Chief Impact Officer Dr David Washington. He is a former aide to President Obama, where he served as Associate Director in the White House Office of Public Engagement and he oversaw the business, philanthropy and entertainment portfolios. He's been referred to as "the Social Good Yoda" at the intersection of culture, civic engagement, corporate responsibility and community affairs.
HiDef certainly has the vision and the personnel to re-think gaming. The challenge is to put all of this into practice.
Q&A: Jen Donahoe, head of publishing and marketing, HiDef.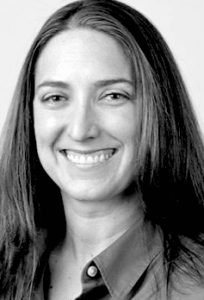 A key member of the team tasked with doing so is Jen Donahoe, head of publishing and marketing at HiDef. 
For over two decades, Donahoe worked at Riot Games, EA, Zynga and Scopely - and also led product marketing for toy industry giants such as Disney, Hasbro, and Mattel.
In an exclusive interview with data.ai, she talks about the challenge ahead and explains how data.ai tools are helping HiDef to better understand the competitive landscape and the market opportunity. 
What attracted you to lead marketing at HiDef? 
Several reasons. At this stage in my career, I want to be a part of changing our industry for the better and give diverse voices a chance to shine. 
This is also an opportunity to reconnect and work with past colleagues from EA, and build off of past successes. And who wouldn't want to be a part of a team with Rick Fox, a master Team Captain from professional sports and a serious business entrepreneur?
Lastly there's the innovation piece. Our technology platforms and early game concepts are unique. How many times can we see the next re-skinned Match-3 game or hybrid mash-up? HiDef is looking to build technology to empower creators in ways we haven't yet seen in gaming. 
You recently became a data.ai and Game IQ customer. Can you please share why you chose data.ai vs. the competition? What do we offer that was a critical differentiator for you?
Many of our core HiDef team members and I have been in mobile gaming since the beginning. Therefore, we've had a chance to work with all the different players in the space and see the pros and cons.  
We keep coming back to data.ai as our go-to mobile insights platform, even as an early-stage start-up, for a few key reasons. First, the wealth of data and insights are crucial to our market, genre, and game forecasting and benchmarking needs wrapped in an easy UI to navigate and export this data.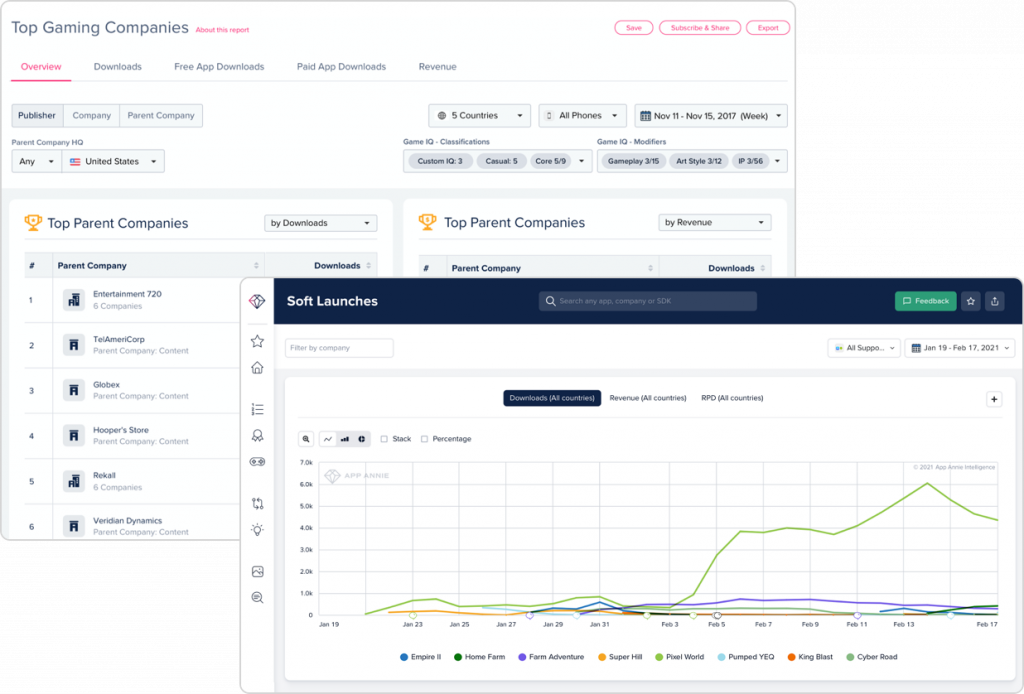 Next, the introduction of Game IQ allows for quicker and easier competitive insights work - you don't have to know all the games in the space; the tagging system does that for you.  
Finally, and this might be because we're Power Users of the platform, but the Product team is interested in and actions on our feedback and feature ideas. 
What are the business objectives data.ai has been helping you accomplish at HiDef? 
HiDef started from scratch here. We had a new company, new technology platform, new game ideas, and no direct competitors. So we needed a short and long-term business plan based on benchmarks. 
But then we had to decide: which benchmarks? Revenue? Downloads? Acquisition? Engagement? Retention? It was all necessary to complete an accurate forecast for the business – and to understand how big we could go.  
More specifically, we had to understand what a top 10, 20, 50 or 100 grossing game delivers so we could communicate solid aspirations to our development team.  
The same benchmarks are also important when it comes to funding. They can help new-to-gaming investors from other industries understand the business opportunity.  
How do you and your team currently use data.ai?
At this early stage, we mainly use data.ai to learn more about how top 300 games perform. We have learned that, unlike a few years ago, you can now have a viable business with games in the top 300 earning around $1.2M a month. data.ai has also helped us to learn that female-target games are about 40% of the top 100 top grossing. Go girls go!
Although ours is a unique new game concept, data.ai Game IQ lets us identify the genres and subgenres that are closest to it. From there, we can look at the top 10, 20, 50, 100, 200, 300 games and dig deeper into the specific KPIs to understand those benchmarks (downloads, revenue, retention, etc).
I am personally excited about the upcoming launch of Game IQ Deep Tags, as this will allow my team to examine and deconstruct games across multiple genres. We are a small team, so having access to a tool like this is key because it will essentially act as a research arm for us.
Can you share any specific KPIs, measurements, statistics or ROI data that data.ai has brought to HiDef? 
In order for HiDef to be successful in building technology to empower creators in ways yet to be seen in gaming we needed to get clear about our business plan. data.ai's platform allowed us to model our 5 year business plan using downloads and revenue projections. We also used the paid/organic ratios to understand the UA budgeting needs. Additionally the new and updated retention metrics are extremely helpful for us to set our benchmark KPIs. It's exciting to finally get a solid competitive retention benchmark for planning.