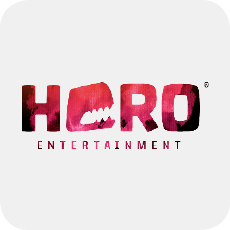 Industries:
Entertainment, Games
Headquarters:
Beijing, China
Most popular app:
Crisis Action
Learn more about data.ai Intelligence
The backstory
Hero Entertainment is a Chinese mobile game developer headquartered in Beijing, China. Since its founding in 2015, the company has swiftly taken the budding eSports industry by storm in Asia with its widely celebrated mobile game, Crisis Action, a popular first-person shooter game with more than 400 million players. The game also has stellar performances on the top grossing charts in markets across Asia. It is now considered a staple in industry-wide eSports tournaments.
Challenges
Realizing eSports' global appeal, the overseas distribution team at Hero Entertainment set out to take its celebrity game, Crisis Action, to new markets. Lacking statistical support from comprehensive market data, the team largely relied on team members' past experiences to handpick a few markets for entry. Without analysis on the monetization potential of these markets, the results largely varied.
To test the water, the team decided on launching thegame in Hong Kong and Taiwan due to their geographical and cultural proximity with Mainland China. However, the team quickly discovered that the landscape of its key targeted demographics — hardcore mobile gamers largely congregated among male gamers in their 20s — are quite different than what the team members had in mind. The size of this specific niche market turned out to be smaller than expected.
Results
The overseas distribution team soon realized that in order to identify the most lucrative markets, it would require the help from granular and accurate industry data on the consumption habits of players. App Annie Intelligence turned out to be the perfect data solution.
Using App Annie data, Hero Entertainment identified its targeted market, where similar first-person shooter games have great performances and average revenue per user (ARPU) is high. Specifically, using App Annie's downloads and revenue data, the team observed that the gulf states tend to see more players with higher ARPU values, allowing the team to focus on localizing Crisis Action for Arabic-speaking players. The insights into regional ARPU also led to the team adjusting its pricing for in-app items accordingly.
Using App Annie Marketing Intelligence data, the digital marketing team was able to identify what ad creatives worked for which markets by browsing through App Annie's creative gallery. The team studied the creatives used by similar game titles in the targeted markets, making it substantially easier to break into countries with very different cultures and customs from the team's own.
Hero Entertainment has integrated App Annie data in its comprehensive marketing process, making detailed decisions informed by data on the products of its competitors and itself. Using App Annie's intuitive dashboard, the overseas distribution team was able to optimize its marketing decisions, resulting in Crisis Action climbing up the download charts and grossing charts in key Asian markets. "From August to October 2016, App Annie Intelligence helped us increase our revenue on Google Play in Thailand by 40%," claimed Bin.
The overseas distribution team also used App Annie data to validate and analyze new industry trends, which are never in short supply for a field as dynamic as mobile applications. "We use App Annie data to examine why certain things worked, how did users behave, and then make decisions for next steps," said Bin.
Get Started
Want to know what App Annie Intelligence can do for you? Visit appannie.com/intelligence to learn more.