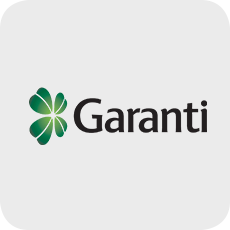 Industry:
Finance
Headquarters:
Turkey
Most popular app:
Garanti Cep
Learn more about data.ai Intelligence
Overview
The only bank to be voted "the best retail bank in Turkey" for three consecutive years, according to World Finance Magazine, Garanti bank is set on leading from the front when it comes to banking innovation. With mobile at the heart of all of its customer channels, its app remains steadily at the top of the download charts. Garanti uses App Annie's platform to take a high level view of the banking and finance app marketplace, to ensure it continues to provide best-in-class features for its customers.
Challenges
Right now mobile is the main driver of sales and growth for Garanti Bank. It is at the centre of all their customer channels and provides the majority of transactions, with five times more customers logging into their mobile app than their online site. "We're among the top few banks that are seen as driving innovation across the finance sector worldwide and mobile plays a big part of that," explained Bora Uluduz, SVP of Digital Channels, Garanti Bank.
Garanti Bank sees the mobile app as a driver of innovation that will allow them to better engage with their customers. The app also provides the bank with richer details of its customers' behaviour and provides more opportunities to cross-sell and up-sell, cultivating further brand loyalty.
To maintain its position as a finance pioneer Garanti Bank needs to keep abreast of what is happening in the app market. It sought out a source market data to help inform its future investments to improve its overall banking experience.
Results
Garanti Bank started working with App Annie to be able to see its competitors' app downloads in relation to its own, and to compare user ratings and reviews to track what its customers wanted from their mobile banking experience.
"App Annie provides us with an exciting depth of data that helps us strategically measure our app against others in the marketplace so we can ensure we're going in the right direction, as well as plan ahead through being able to spot trends," commented Uluduz.
Through App Annie's data the team discovered that voice is a key trend, which reinforced its development plans around its mobile interactive assistant. Subsequently, Garanti Bank is using App Annie's market data to see how other players and industries are leveraging biometrics. "Given the nature of our business, security features are very important to our customers. We're seeing face ID has the potential to be the next big thing; we are already using Iris ID, with over 450,000 customers using our biometrics security for mobile banking," highlighted Uluduz.
But, it's not just the data from App Annie that the team rely on, the App Annie customer success team are also a reliable resource to help them get the best out of the platform. In particular, they created a bespoke dashboard for Garanti Bank highlighting the most important metrics for the business in a format that can easily be shared with the whole mobile team, as well as other areas of our business.