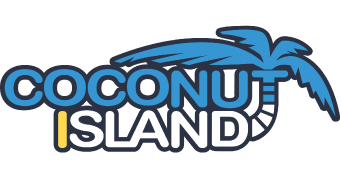 Industries:
Entertainment, Games
Headquarters:
Shanghai, China
Most popular app:
Naughty Kitties
Learn more about data.ai Intelligence
The backstory
Coconut Island is an independent game studio based in Shanghai, China. Since they were founded in 2009, the studio has launched a variety of creative games across categories worldwide. As CEO Wesley Bao explains, "Coconut Island focuses on character development to create innovative apps." Coconut Island's apps span across gaming categories, including Puzzle and Adventure subcategories for Google Play and iOS, respectively. Some of their most popular games include Naughty Kitties and Finger Balance.
Naughty Kitties launched in 2014, and during the first week of release, the game became the most downloaded iOS app in China, and was also featured by the Apple App Store in the "Best Apps of 2014 for China and Japan" as part of the app store's annual awards. However, perfecting globally successful games is not always easy - especially for independent studios competing amongst a crowded gaming category.
Aligning on key performance metrics
One of the many challenges within the gaming space is that it's difficult to attract and engage new users. Coconut Island wanted to add new levels and characters to existing apps, and test different monetization strategies, but as an independent studio, they also needed to be mindful of their current revenue stream - derived from IAP and in-app advertising - as well as their spend on paid advertising.
In addition to creating their own games, Coconut Island also develops apps for large game publishers. The team needed a way to easily share app performance data amongst their internal team, and to share select data sets with the publishers they develop for.
Additionally, the studio aimed to expand their international app strategy, increasing downloads and revenue across emerging markets; but they needed to be able to validate whether these expansion plans would contribute to the company's bottom-line.
Leveraging data for cross-functional decision making
Reporting from App Annie Connect provided Coconut Island with access to the app performance metrics they needed to monitor everyday in once place. Using Connect, the studio was able to track overall revenue driven by in-app purchases and advertising as it related to downloads across countries they had launched in, and keep track of their total advertising spend levels by advertising platform.
The studio was able to make strategic growth plans to improve the global performance of their apps. By understanding which markets were experiencing solid download growth and delivering revenue, Coconut Island could determine where to invest in marketing and if they needed to double down on their localization strategy. Additionally, Coconut Island could now keep track of user engagement, specifically noting countries which had high downloads and retained highly active users to then refine localized in-app monetization strategies.
To support strategic cross-functional alignment, the studio leveraged the team sharing functionality integrated with Connect. This allowed Coconut Island to easily share data with the publishers they often work with so that all groups are aligned with key app performance data, including downloads and revenue.
"When we're developing games with our app publisher partners we use App Annie for app download and revenue metrics. By sharing these metrics with our publishers, they can check the status at any time without the need to spend time on weekly reports – it's very convenient." — CEO Wesley Bao.
Immediate improvements driven by insights
By using App Annie, Coconut Island was able to uncover key markets to help expand their global reach - mapping back to their goal of improving their localization strategy. With Connect, the studio noticed that for Southeast Asia, Singapore had the highest revenue for Naughty Kitties, so they then created a user acquisition campaign targeted for that region specifically. Additionally, the team saw that single-user revenue for Naughty Kitties was very high in Japan, so investing further in Japanese localization became an important focus.
Using App Annie Connect, Coconut Island could now also share the relevant app performance data among teams, which led to a dramatic reduction in hours spent on weekly reporting and distribution of metrics between teams. Coconut Island made tracking global app performance a focus to ensure they stay ahead of the competitive gaming market. As Wesley puts it, "App Annie helped us quickly identify the countries that respond well to our games, allowing us to target our marketing spend in those regions."