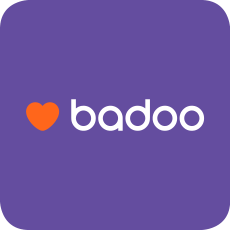 Industry:
Social Networking
Headquarters:
United Kingdom
Most popular apps:
Badoo, Bumble, Huggle, Chappy, Blendr
Learn more about data.ai Intelligence
Overview
Badoo is a dating-focused social network, operational in 190 countries and in 47 languages. It has spawned a family of seven brands that also includes Bumble, Huggle, Chappy and Blendr. Its goal is to grow its user base and revenue by using App Annie for app search optimisation (ASO). This helps the company to increase the ranking of its keywords in both iOS and Google Play App Stores.
Challenges
The prime directive for Badoo's ASO team is to increase organic downloads through App Store Optimization (ASO). To do this the team needs to select the right keywords to drive their apps up the search results, and ensure their apps' images and descriptions entice users to download them.
"ASO is a vital aspect of running the Badoo family of dating apps. Understanding how descriptions of apps influence downloads, monitoring the keywords used by its competitors, and optimising its own use of keywords is everything to the success of the Badoo business," explains Murton.
However, achieving this across the large number of brands, products and languages the team has to support is extremely complex. To collect all this information themselves, process it, and turn it into usable insight, would take considerable time and slow down their ability to respond quickly to changes in the market.
Results
"App Annie provides an immediate view of where our focus needs to be, which allows me to set my priorities for what I should do with ASO on a given day," Murton commented.
Using the App Annie Platform, Badoo can at a glance see the search volume and search difficulty of the keywords that it is intending to use to help users find its apps on the stores. In studying these two crucial measurements the team can use the Platform to identify the keywords that are most effective in guiding good quality downloads across different countries and languages; for instance the Platform identified that 'meet friends' and 'discover friends' are preferred search terms in France for Badoo's apps, whereas in other countries "dating" or the equivalent word worked better.
"Operating in the dating and networking sector is competitive, so time is of the essence. Being able to immediately assess the search difficulty and volume of our chosen keywords across 47 languages gives us an immediate time-advantage against the competition. Before using App Annie discovering the right words to use in ASO would take considerable time," explained Murton.
The App Annie Platform ranks search terms by frequency of use by mobile users, allowing Badoo to easily see how to change the app metadata within the iOS and Google Play App Store to improve discoverability - driving more and better quality of installs. By the same token, Badoo also uses the App Annie Platform to monitor the keywords used to find its competitors' apps too and how they describe their apps on the store too.
Murton noted: "If we see on App Annie's Platform that one competitor seems to be rising in the rankings, we investigate what changes they may have done to their app store description, images and meta-tags to spark that and make adjustments to our own apps.