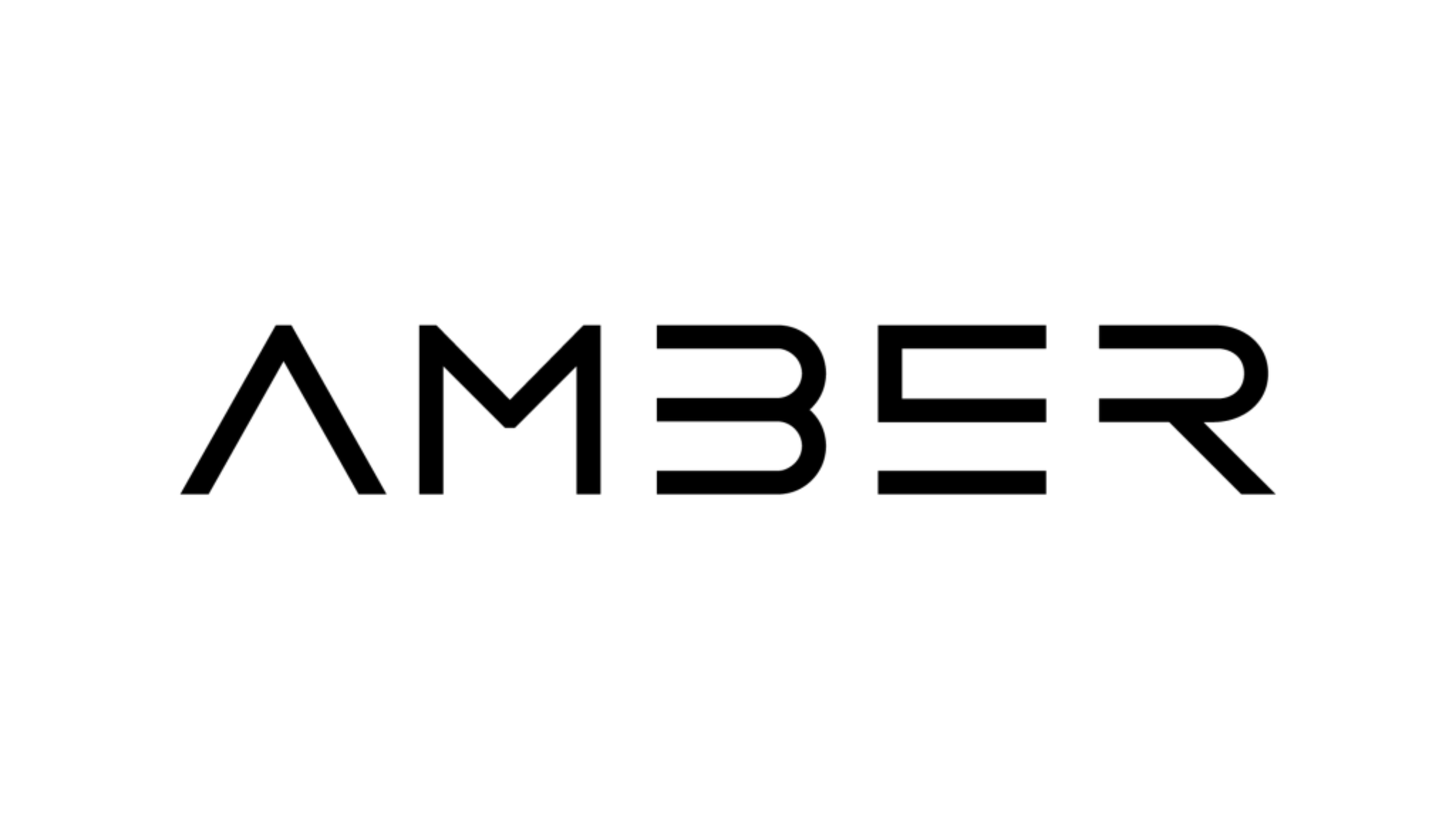 Learn more about data.ai Intelligence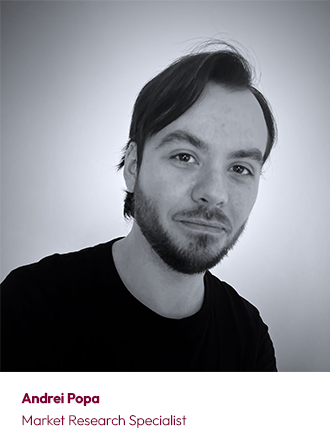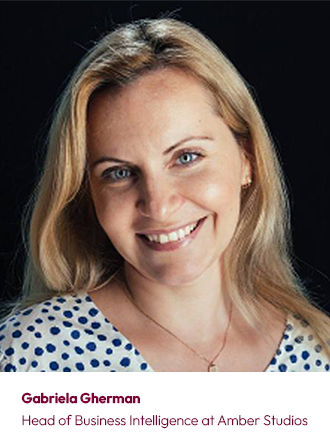 We wanted to hear all about how data.ai's insights helped supercharge Amber Studio's explosive growth. So, we pulled up a chair and had a chat with Market Research Specialist Andrei Popa, and Head of Business Intelligence Gabriela Gherman, to learn more!
Overall, what part does data analysis play in Amber Studio's operations?
Gabriela: Amber Studio prides itself on making data-driven decisions to develop games. Our Business Intelligence professionals use data.ai tools to monitor all of our user acquisition (UA), track our key performance indicators (KPIs) – based on competitors' performance – or simply follow up on wider market trends.
Andrei: From the moment the game concept is first drawn up, we do market analysis. We are thinking about where the game could fit, who would play it and where is the competition.
Why did you choose data.ai as your data partner?
Andrei: We wanted to track fundamentally important KPIs such as downloads, revenue, retention, demographics and competition. data.ai is one of the few providers that can help us do it all. Game IQ has really been invaluable in helping us study and learn from competitors' activities in the market.
Gabriela: We've found data.ai data to be extremely accurate. We compared it with real time KPIs and it was almost 100% correct. Also, I would add customisation as another reason to choose data.ai tools. We have built customized dashboards to give us the level of granularity we need.
Finally I have to mention customer service. The data.ai team is always ready to help and go the extra mile with a smile – especially for new users who need help navigating the platform.
What are the business objectives we helped you accomplish? How do you and the team use our tools?
Andrei: Broadly, we're looking at the market and trying to pinpoint opportunities we can leverage. And the tools help us with client relations too. We can use data.ai insights in our presentations to show our customers that data is always the foundation of the ideas we put forward.
Gabriela: I agree. By using data.ai tools, our Business Intelligence team can make decisions that are precise, actionable, and nearly real-time. This makes a big difference to Amber's business performance. The statistics show impressive increases in the RoI of various projects because of this.
What are your favourite reports/features in data.ai's Game IQ?
Andrei: It's a really great tool, and I can think of six features that are especially useful.
Custom IQ – this helps us find competitors through feature tags
Top Apps – shows us what apps to look at and find KPI benchmarks by looking at the top, mid and low performers
Genre Summary – helps us pinpoint who is playing a specified game genre and which features they like best.
Market Size – great for creating macro-views of the gaming market
IQ Tags coupled with Featured Comparison, this lets us deep dive into a game and see the most-used features
IQ FTUE Video – a fantastic alternative to watching YouTube gameplay videos. FTUE videos are time stamped and everything you need to know about a game is shown on the page.
Looking to the future, how will our insights affect the big strategic decisions you take?
Gabriela: In the gaming industry you have to be up to date on market trends. It's the only way to choose the next big thing to tackle. Working with data.ai means we can use predictive modeling, analytics and clean visualizations to always make data-informed decisions.