We joined Deconstructor of Fun's podcast to discuss how coronavirus has impacted the demand for mobile gaming and the mobile economy at large.
App Annie's Amir Ghodrati and Lexi Sydow sat down with Joseph Kim and Eric Kress on Deconstructor of Fun to discuss the vast impact the COVID-19 pandemic is having on mobile games. 
Over the course of 47 minutes, we cover how city lockdowns and social distancing measures have created elevated demand for mobile gaming as consumers are cooped up indoors and seeking entertainment and connection. We'll cover how we analyzed the first wave of impact on mobile games in China and leveraged these insights to predict similar trends in Western markets as the virus spread. 
In the words of Michail Katkoff, VP Product at Rovio and Founder of Deconstructor of Fun: "Folks, if you listen to only one podcast episode this week, it's this one."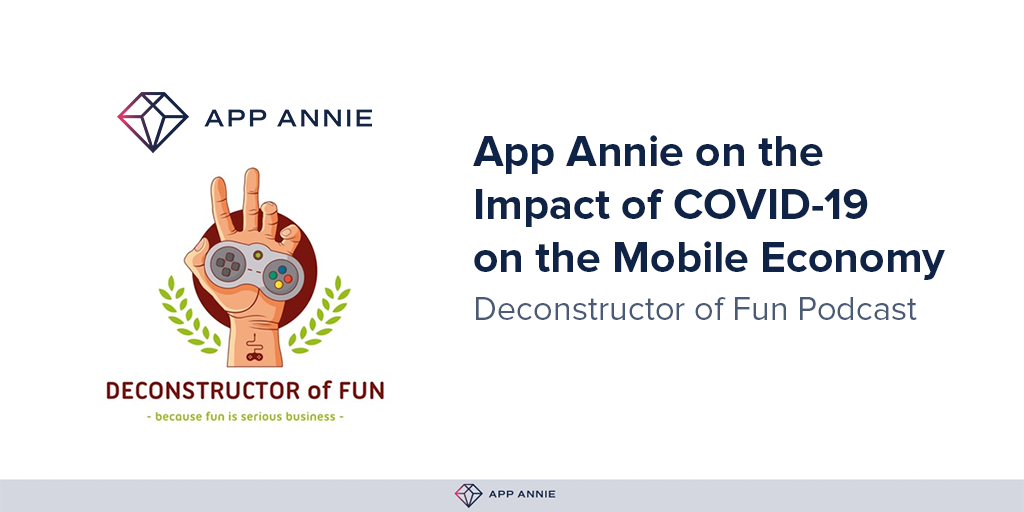 Listen in on the podcast below, on Apple Podcasts, Spotify, or from your favorite podcast player. 
If you're looking for more analysis and insights on how coronavirus is impacting the mobile economy, watch our free webinar featuring special guest, Snapchat: