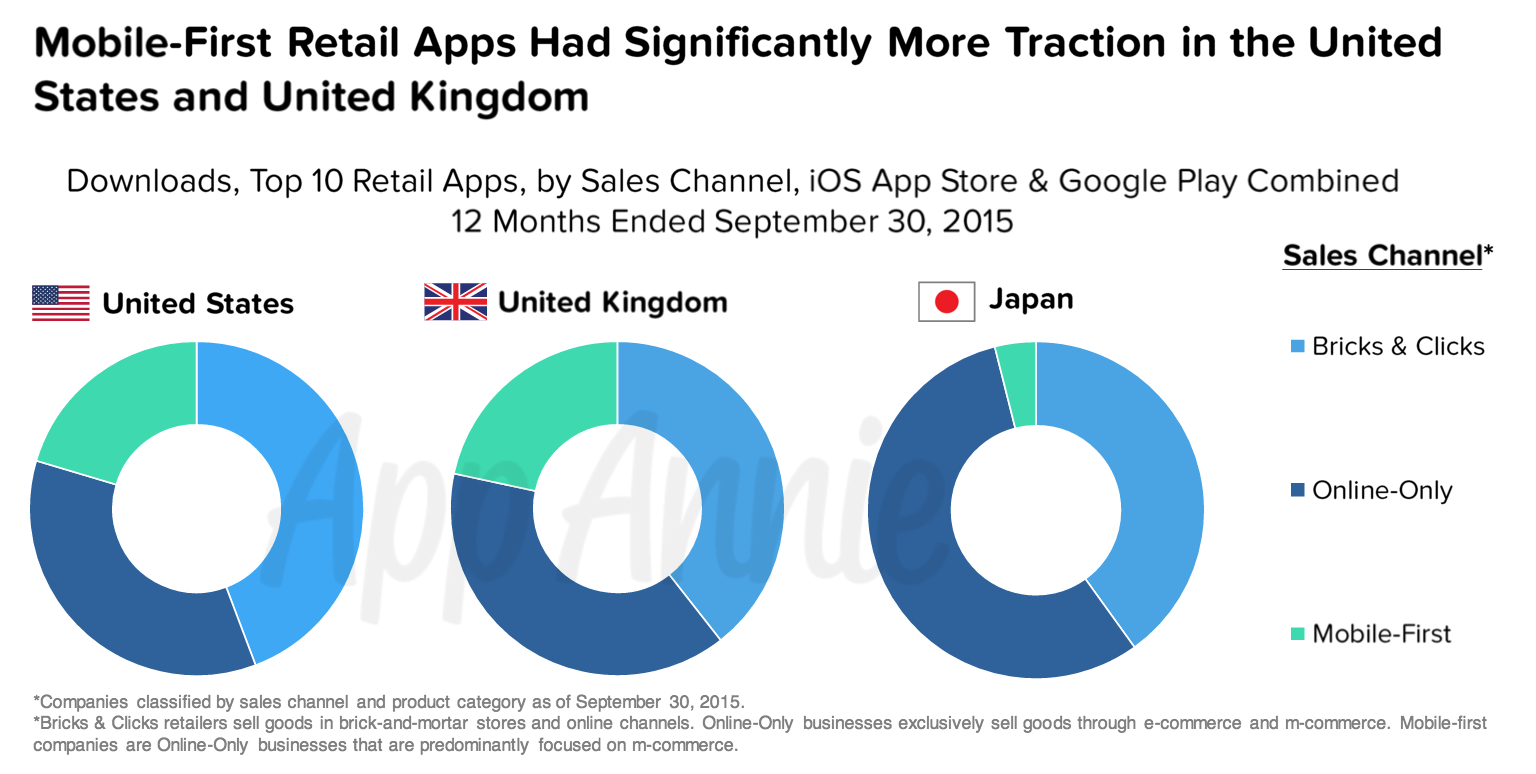 Mobile-first companies already account for approximately 20% of downloads among the top retail apps in the United States and United Kingdom.
Below are some key highlights from this report:
Growth rates and top 10 rankings by usage and downloads for top retail apps in 3 key markets: the United States, United Kingdom and Japan.
Key areas to consider when designing your mobile app (with examples showing how top apps are implementing them): engaging users, aiding product discovery and reducing friction at time of purchase.
Which companies, sales channels and product categories are excelling in the retail app economy.
To gain access to the full (free) report, click the download button below:
Your customers are flocking to you in droves this holiday season — but they're increasingly coming through mobile devices. As the shopping experience rapidly shifts to the small screen, companies who aren't adapting to this trend — leaving their mobile apps to languish with antiquated functionality and designs — may feel winter's cold chill rather than holiday cheer.
With a great mobile app and strong understanding of your customers, you'll be better equipped to battle in the intensely competitive retail space. But it all starts with understanding the market.
Download our report to find out which companies are topping the charts, as well as key features and strategies that can help inform your app strategy during this time of rapid innovation.
Looking for More?