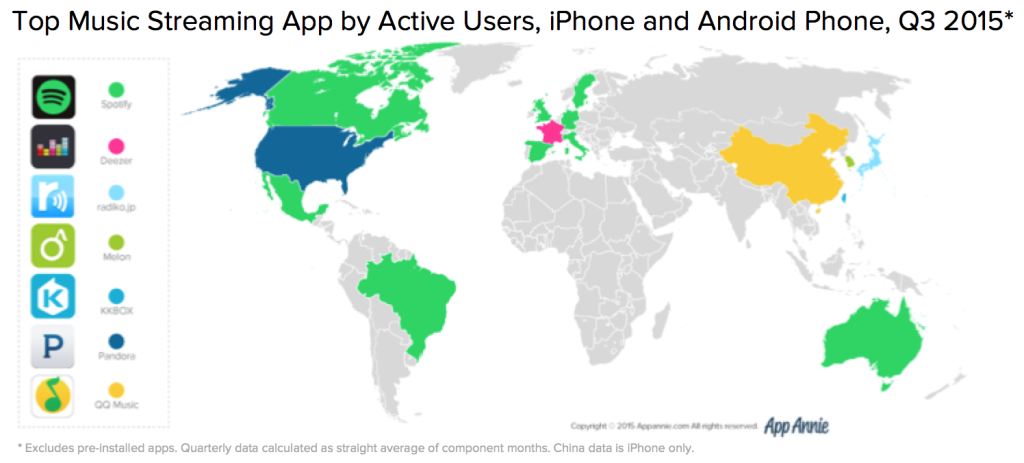 Below are some key highlights from this report:
The top streaming apps worldwide saw data consumption per active Android phone user grow by 25% year-on-year while downloads increased by around 15% and revenue from in-app purchases doubled.
New opportunities are growing and being served by players in Asian markets where local content puts regional players ahead of global giants.
Traditional FM radio networks are finding some traction with apps, potentially providing a model that networks in other markets can replicate.
Mixtape streaming apps are on the rise, highlighting the value users place in new music discovery.
To gain access to the full (free) report, click the download button below:
There is little doubt that across the world, the digital music market is moving away from downloads and toward streaming services. Mobile devices and apps provide the momentum driving change in streaming music's consumer market. That's why we've written our Mobile Music Streaming report, to help identify music streaming opportunities in active users, downloads and revenue.
The enormous potential of the worldwide music industry has attracted both big names and emerging brands in the mobile space — Apple launched its long-awaited streaming service in June 2015 while Google continues to invest in Google Play Music and expand YouTube's music capabilities. Ad-supported free tiers of streaming services have also proved popular with listeners, opening up a rapidly developing marketing opportunity that brands will be seeking to understand and maximize.
With much to gain for the winners, competition in the music space is intense. Find out how to stand out in the mobile music industry — check out our free report now.
Looking for More?