As Cyber Monday unfolds in the West this week, online retailing is seeing a new wave of growth globally. At App Annie, we're paying close attention to the retail app economy in one of the world's fastest-growing markets, India, where October and November's Dussehra and Diwali festival season marked the height of the nation's annual shopping season. With smartphone penetration quickly expanding and a unique mobile-first mentality, India is the next market to watch for both local and global retailers.
A Soaring Market Driven by Local Apps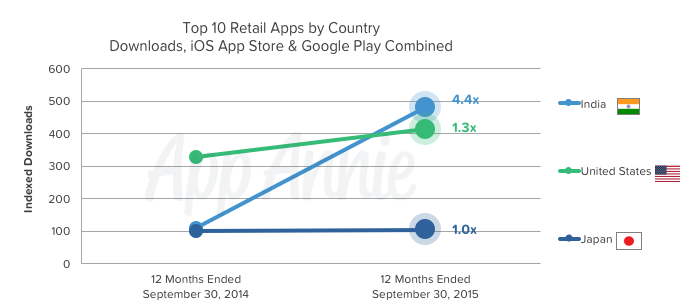 India's top 10 retail apps grew 4.4x year over year, outpacing more developed markets such as the United States and Japan. Download growth in India was driven by India's mobile-first apps, Flipkart and Paytm, as well as global giant Amazon.
The dramatic rise in retail app downloads can be explained by another trend: the rise of first-time smartphone users throughout India. Smartphone shipments — especially for high-quality yet cost-effective Android devices —  have risen sharply in the country in 2015.
As a result, we observed in our Q3 market index that Google Play downloads across different app types and categories increased dramatically in India.
Mobile-First Retail Apps Dominate in India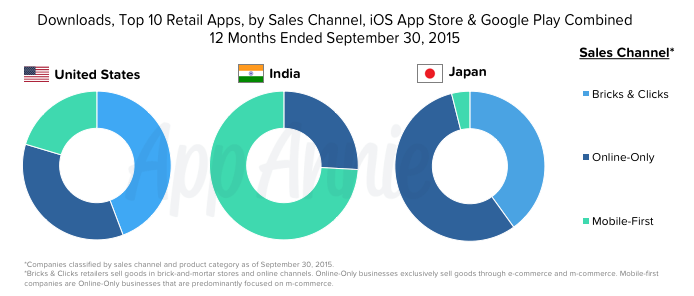 In India, people are leapfrogging in several industries with the rise of digital technology, and the way they purchase goods, get around the town and interact with government are gradually shifting. The uniqueness of India's retail app economy reflects this larger trend and can be observed from the channel share of the top 10 retail apps chart. Surprisingly, 6 out of the 10 apps maintain a mobile-first retail strategy, while the rest of the top apps are online-only. This is drastically different from other more developed markets such as the United States, where Bricks & Clicks— retailers that sell goods both in brick-and-mortar stores and online — accounted for roughly 40% of downloads.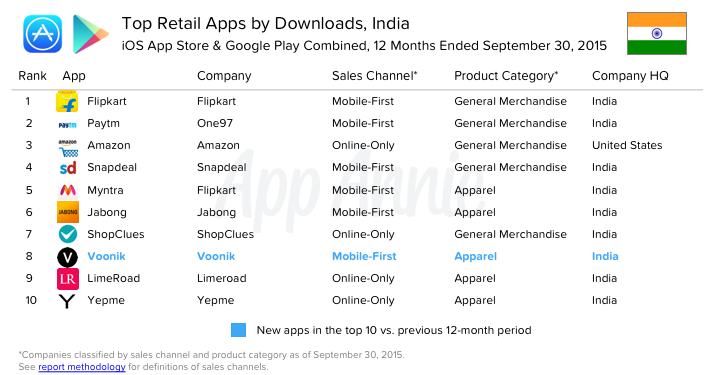 Flipkart and Snapdeal which ranked #1 and #4 respectively, are some of the examples of how distinctly mobile-oriented apps are succeeding in retail app space. Although apps like Flipkart offer their mobile web versions for users, both apps offer significant deals and savings for shoppers when making transactions on mobile.
How Retail Apps Capture the Heart of Mobile Shoppers
In order to attract the growing number of first-time smartphone users in India, mobile-first retail apps have found specific approaches to engage shoppers new to mobile retailing, from offering mobile-specific promotions to sometimes integrating features from popular apps in other categories.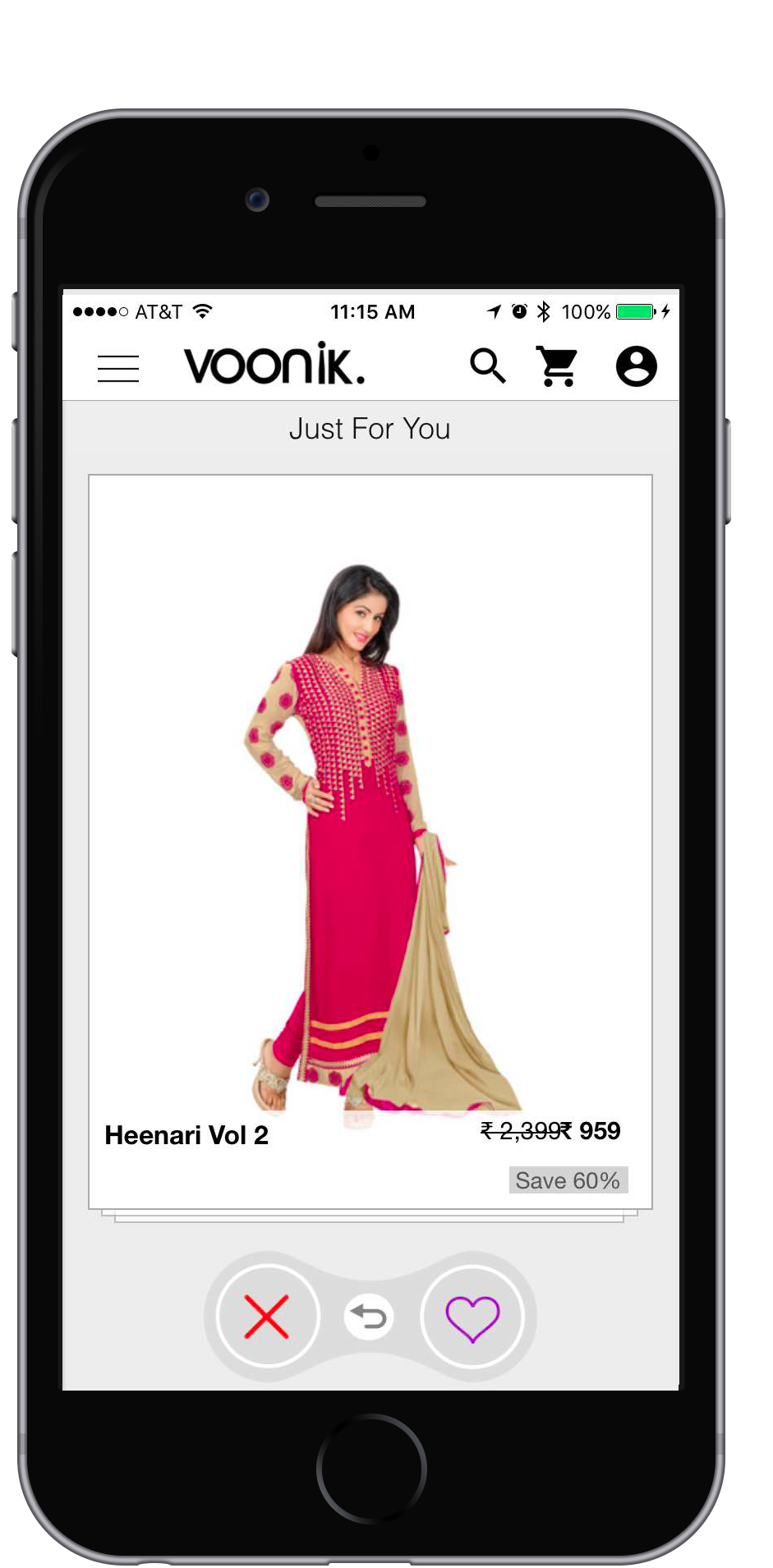 For instance, Voonik, a popular app for women's apparel, uses a swipe mechanic borrowed from Tinder to allow shoppers to choose their preferred clothing. These mobile-specific shopping experiences engage shoppers like no online shopping channels that came before, offering a comparative advantage to more traditional e-commerce websites.
Opportunities Are Vast for Local and Global Retailers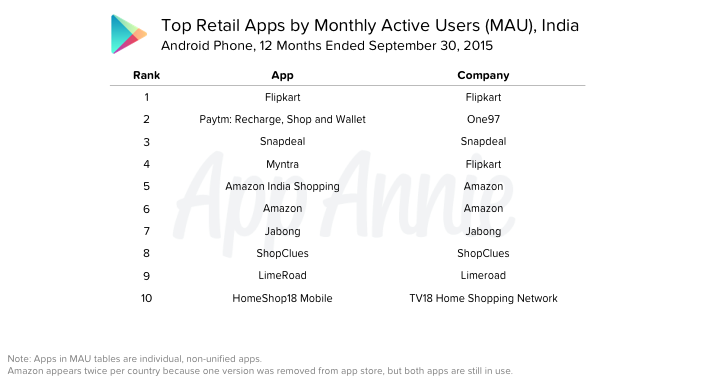 Amazon is currently the only global e-commerce enterprise to enter India's Google Play top 10 retail apps by monthly active users chart. Having entered the market in June 2013, Amazon has since invested 2BN USD in its Indian business.
It is also important to remember that India's smartphone penetration rate still remains in the 10–15% range. As the rest of the country continues to gravitate toward mobile shopping, India poses a unique potential for homegrown retailers as well as global retailers to seize the true mobile opportunity.
Want More? App Annie Has It
Subscribe to our blog to see more app industry reports, conference updates and product news. We love hearing from our readers, so share your questions and comments below or on Twitter.
Want to perform your own analysis? Create a free Store Stats account or request an Intelligence demo today.