Ola cabs launch in London on February 10th, touting its Guardian and Start Code security features, while Uber's revoked license is under appeal.
Indian ride-sharing app Ola cabs is set to expand its presence in the UK and launch in London on February 10th, 2020, while Uber currently appeals its revoked license. There are already a number of other players vying for attention in the UK, including Bolt (Taxify), FREE NOW, and Kapten. 
In late 2019, Uber's license to operate in London was revoked by Transport for London (TfL). TfL previously revoked Uber's license in 2017 but has granted it 2 extensions, the most recent of which expired in November 2019. Uber is currently appealing the decision and continues to operate in London. 
Among ride-sharing apps, Ola ranked 6th in the UK by monthly active users in 2019 and moved up to 4th place in January 2020 (iPhone and Android Phone combined). Last year, the top 10 ride-sharing apps in the UK accounted for over 500M mobile sessions just on Android Phones, a 20% growth from 2018.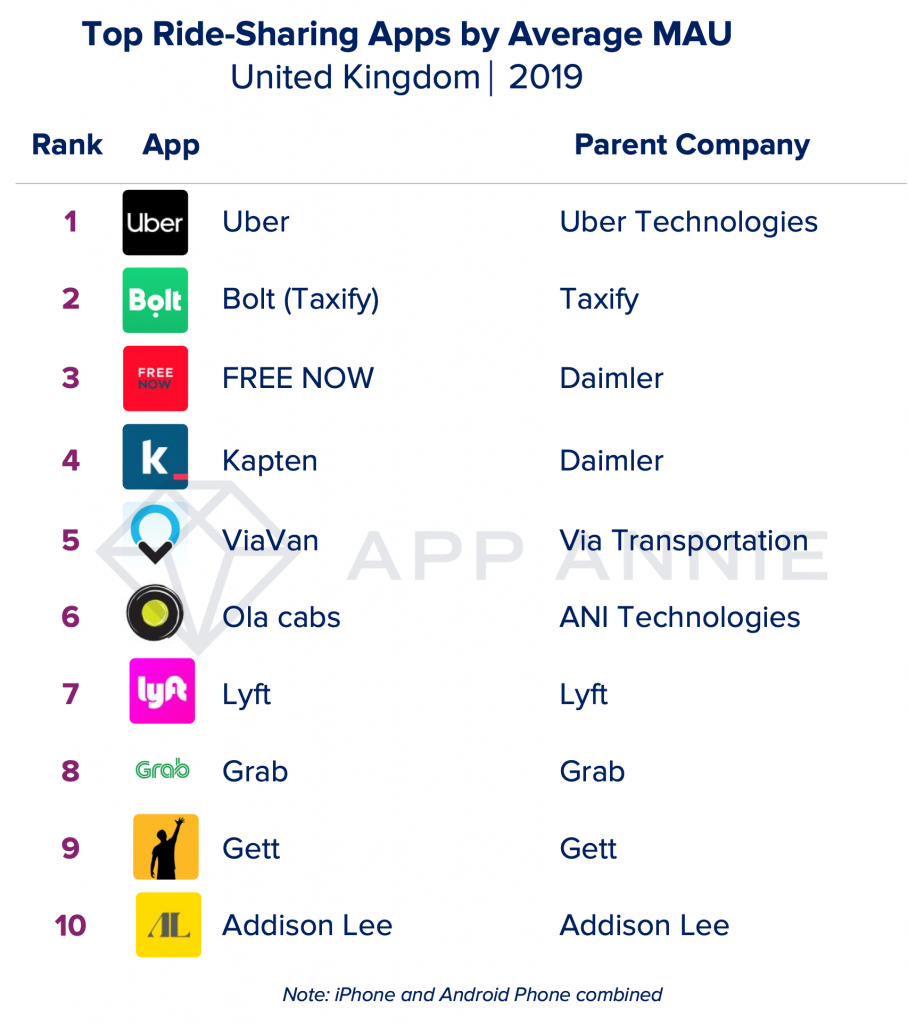 However, an analysis of multiple markets reveals the UK's ride-sharing market is relatively concentrated.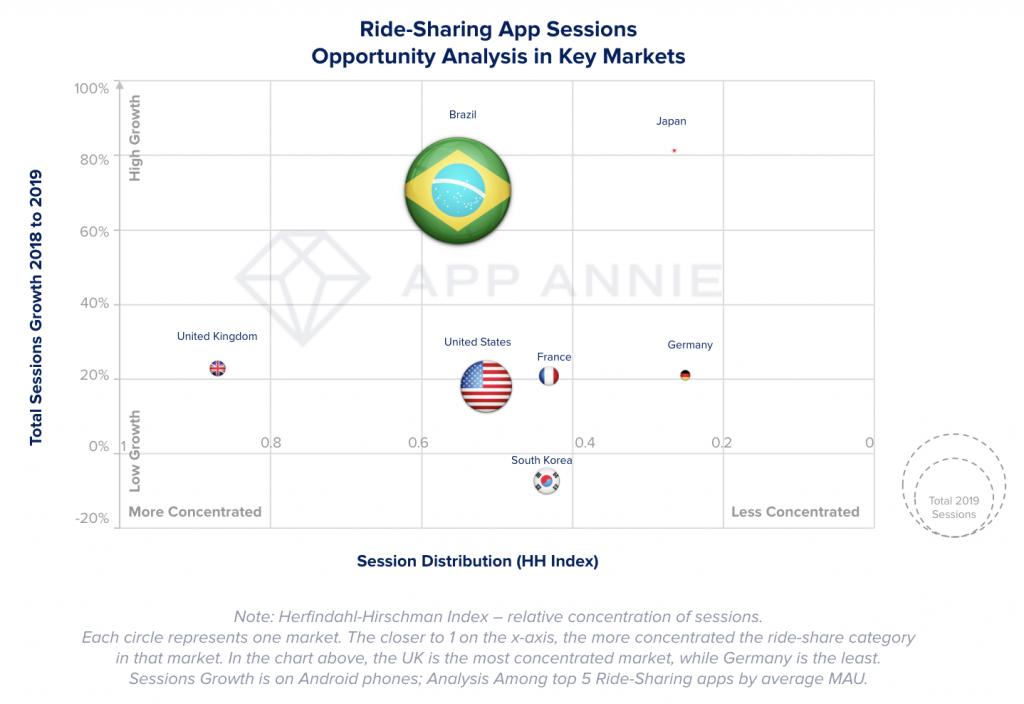 Ola also competes with Uber in its home market of India. Ola cabs was the top-ranked ride-sharing app by MAU in 2019 in India.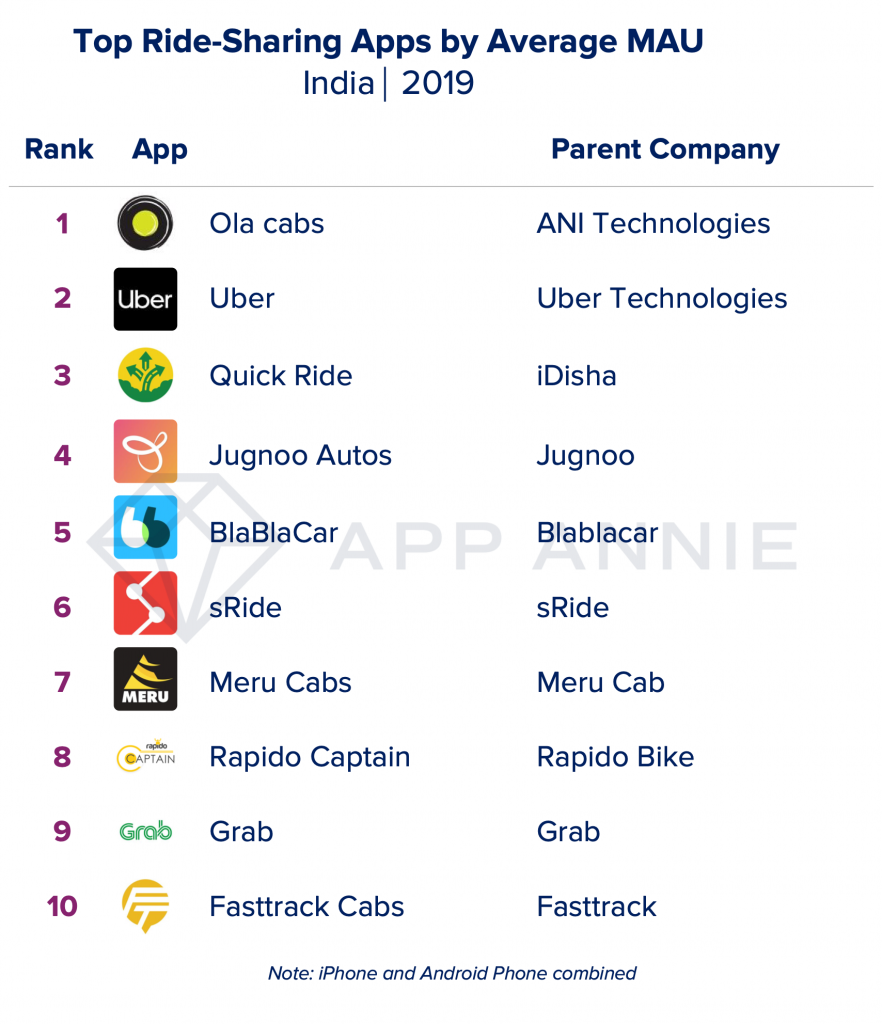 Ola highlights security features, such as Guardian, which alerts safety teams to irregular vehicle activity, and Start Code, requiring drivers and passengers to engage a 4-digit passcode before beginning a journey, as initiatives to improve safety. Further, Ola is offering users up to ₤25 in vouchers, while taking 0% commission from drivers until March 20th, 2020. 
In January 2020, Uber Is Still the Leading Ride-Share App in the UK
In January 2020, Uber was still the #1 ride-share app in the UK by both downloads and monthly active users (iOS & Google Play combined), but Ola's aggressive entrance into London will likely cause disruption for all ride-sharing competitors in London, not just Uber.  
For more insights into the ride-sharing economy and the mobile market, download the 2020 State of Mobile Report: